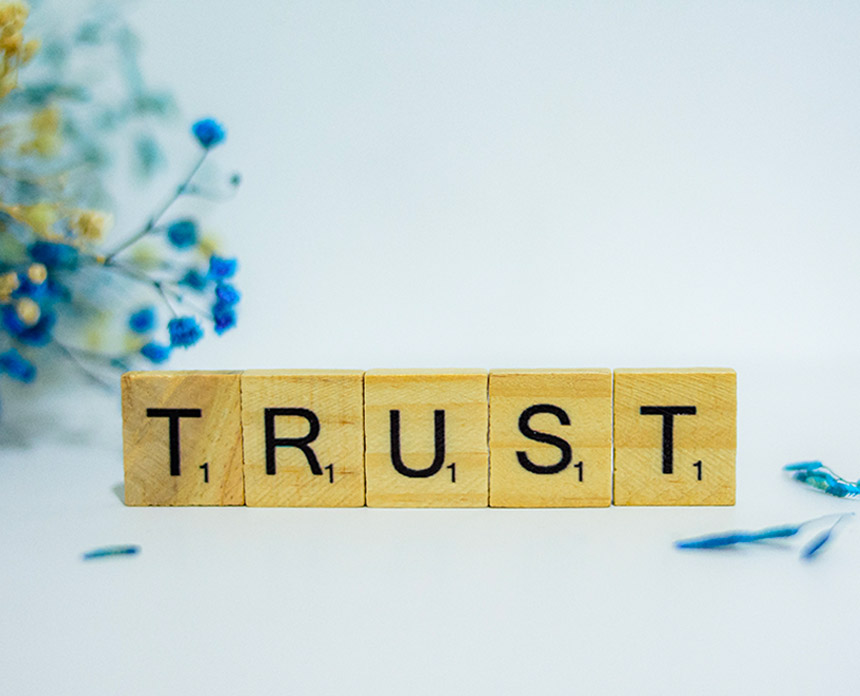 Improve data quality: In data we trust
What's at the heart of all successful businesses? From customers to owners, from vendors to employees, the one thing that drives the best to the top is trust. And inside a company, marketing and sales teams need to rely on the tools that help them reach goals—and for them, that means data. Speed is of the essence when leads grow cold in under an hour, so knowing how to improve data quality is imperative to trust.
Many companies have trust issues with their data. Armanino LLP, one of the largest independent accounting firms in the United States, was one of them. But this company decided on a bold plan: they'd restore and build trust in their data so sales could get right to work.
Operation:
Improve
Data Quality
Armanino brought together all the affected teams to lay out the game plan. They identified four foundational issues to lay out their plan of attack:
Get rid of bad data

If you have bad, missing, or outdated data, you can't do anything with it because it's flawed at the outset.

Move data out of silos

Disconnected data makes it impossible to reach (or exclude) contacts targeted for a campaign. Trusting lists isn't an option if one database is blind to the other.

Merge the dupes

Nothing clogs up a database faster than duplicate data, something every company has. Other processes, like lead routing, scoring, and attribution, become more difficult

Round up free-range data

How many different ways can someone refer to their country? Is it USA, U.S.A, US, U.S., United States, or Estados Unidos?

Segment the data
Segmentation is a nightmare if your field values aren't standardized since people can often type anything they want into a field, particularly if the lead comes from a third party
Breaking data down to build it back up
Improving data quality in an impactful way means breaking down all the dependencies that cause messy databases in the first place. Working with Openprise Data Mechanics, Armanino created option sets for each field. They changed figures that continually shift, like number of employees and annual revenue, to ranges, ensuring that segmentation is much easier. And setting up processes to identify industries meaningful to the company makes it easy for Armanino to segment new prospects.


Siloed data: it's what you do with what you have
It's a simple question: How do you know what data you have if it exists in separate systems that can't talk to one another? Companies run into this problem all the time, and Armanino was no different. Using Openprise to share data between Microsoft Dynamics CRM and Eloqua helped keep those systems in sync. 
Take this, not that
Finding and getting rid of duplicate records is a blend of data science and forensic detective work. Armanino discovered they had different types of duplications—lead-to-lead, contact-to-contact, and contact-to-lead. Some duplicates showed up with missing or contradictory information, and some had never been associated with an account. In the confusion, one clear truth stood out: they needed to develop deduplication rules based on which data was most likely to be accurate.
The first challenge was comparing duplicates and deciding which record to keep.
The Armanino team settled on a duplication score strategy:
A record that has a human owner is worth more than a record that has a system owner. That earned three points.

An email address was worth only one point: almost all contacts have an email address.

Rarer data like full phone numbers got two points.

In the event of a tie, Armanino awarded the tiebreaker to the older lead—while the newer one might have more updated information, the older one has history, and it's easy to update a record.
Improve
data quality
to make good data even better
Companies buy and sell data all the time, and it's only as good as the source and the date. That's why data enrichment is a necessary step that fills in missing information using other data sources. One data source may provide a name, job title, company, and email address, but another source for the same lead might be able to provide a phone number and physical address.
One of the reasons that Armanino chose Openprise was its ability to blend data sources for better enrichment. Armanino went with two data providers, Oceanus and Orb Intelligence, which Openprise recommended for Armanino's needs and price range. They chose another firm, BriteVerify, for email verification. Guided by the principle of trustworthy data, Armanino used Openprise to orchestrate finding data from additional sources if the first ones couldn't find a match. They targeted contact information to help ensure that emails didn't hard-bounce, phone numbers bypassed front desk call routing systems, and physical addresses were correct for direct marketing.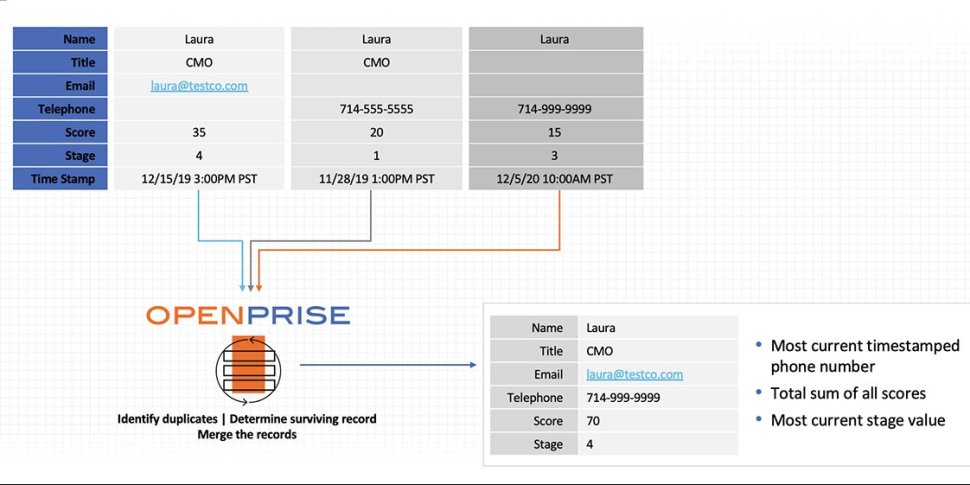 Automation: the ultimate best practice to
improve data quality
After building the foundation of cleansing, deduplicating, standardizing, connecting, and enriching all that data, you need to keep it that way. The best way to keep up with new data coming in daily is through data cleansing automation software. Armanino uses Openprise to automate the rules they set up, and also to tweak the system when new changes come about. Building the rules helped Armanino to build trust. And it's not just a one-time fix; the systems run constantly to ensure trust into the future. 
Naturally, there's more to improving data quality than can fit into the space of a blog post. And now that Armanino has their data under control, they're working on automating more processes. If you're ready for a deeper dive into how to transform your company's data using Openprise the way Armanino did, you'll enjoy this webinar: How Armanino built a firm data foundation for better marketing. Watch it today!
Recommended resources