Resources
Your first step in building a solid data foundation
Learn About Data Orchestration
Find out what these systems are and why you need one right now.
Set up Process
Discover the steps to make all your data-driven technologies actually work.
Prep Your Data
Nothing works when your data's a mess. Find out how to clean it up, once and for all.
Focus on the Right Targets
See how Openprise can help to simplify your tech stack.
Scale Your Processes
Cut hundreds of hours of manual effort by automating all your processes.
Best Practices
No good comes from bad data. Get tips to optimize data quality.
Discover Data-Driven Marketing & Sales
Find out how to unleash the power of data to power your marketing and sales efforts.
Awareness
You're just getting started. We feel your pain. But we're here to make it easy!
Consideration
Sure, you've gotta shop around. Find out what our friends have to say.
Selection
C'mon, you know you like us. But maybe you're not sure how it's going to work out? Here's how we stack up.
Procurement
Things're getting serious. Time for us to meet your team? Here's how we'll help you get buy-in.
Data Governance Templates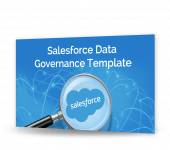 The Salesforce.com Data Governance TemplateOutline the agreements among your Salesforce.com stakeholders.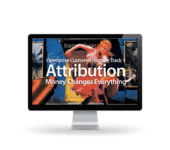 Attribution with Openprise: Money Changes EverythingSee how Openprise approaches attribution, and what to consider when choosing the right model for your business.