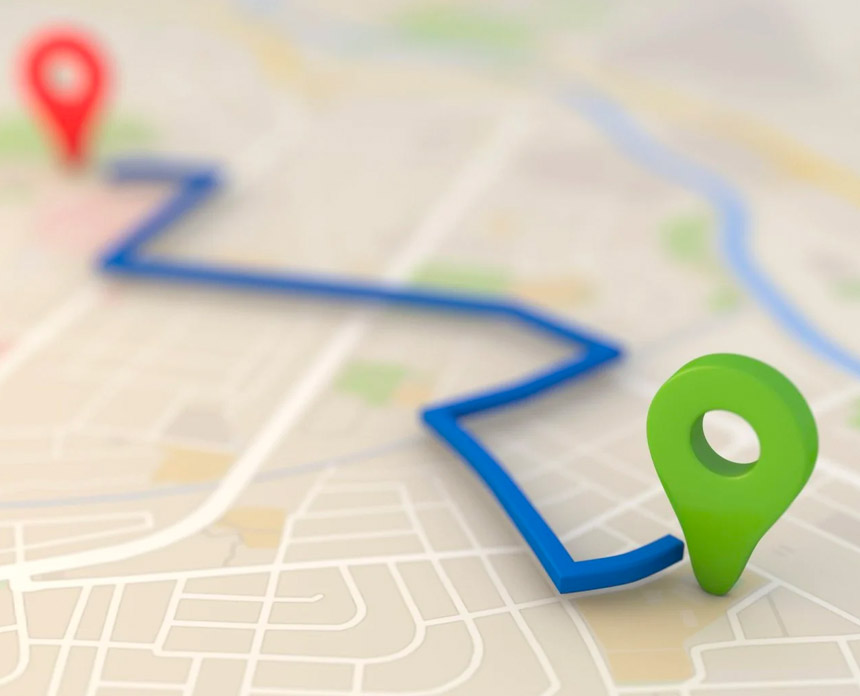 A roadmap for your data enrichment strategy
Congratulations. You've decided that this is the year you tackle your data enrichment strategy.
The good news is that you couldn't have picked a better time to take this project on.
The ecosystem of data providers has increased substantially, with many new companies entering the space. Unlike some of the vendors you've worked with in the past, this new crop of providers is hungrier than ever to win your business. And, thanks to advances in harvesting technology for B2B data, more companies provide signals that just several years ago only a few providers could claim.
Now for the bad news. As the provider landscape has swelled, so have the complexities around picking the best data sources for your data enrichment strategy. The terms used and the promises made are more nuanced than ever before. How does one compare claims or degrees of human-verified across vendors? How do you judge and rate compliance among the various sources?
For those fantasy sports enthusiasts among us, it's about as daunting as trying to draft your team while on the clock. So many players to choose from, so many stats to assess, and so little time to do so.
But while it's okay to do a little guessing when it comes to picking your fantasy teams, the stakes are higher when it comes to placing bets on your data GTM stack.
However, whatever your stage in the data enrichment cycle—whether you're a company that currently uses multiple data streams and feeds or a company that still relies on a single provider, there's room to improve.
In this post, we'll provide an initial RevOps roadmap for navigating the data provider space, the Do's and Don'ts in charting your strategy, and some of the data enrichment best practices we're seeing.
Why you need to optimize your data enrichment strategy
It's no exaggeration to say that your company's GTM effectiveness—everything from account segmentation, lead sourcing and routing, and territory management—depends on how good and actionable your data is.
One of the biggest casualties of bad data is often a company's ideal customer profile (ICP). Surprisingly, too many companies, even large and well-financed ones, still struggle with getting this critical metric right. How can this be you ask? Truthfully, few companies perform the proper analysis of their best-fit customers as well as their customers who are less than ideal. And if they do this analysis, it's usually hampered due to the lack of data fields that are captured.
Most companies don't know enough about their prospects to create a firm ICP.
Countless studies support this.
In a survey of sales operations professionals by Modern Sales Pros, only 6% of RevOps leaders said they had a high level of confidence in their ability to personalize their sales and marketing efforts.
Yes, you read that right. Fewer than 10% of marketing and sales leaders at some of the most data-centric companies believe enough in their data to do the type of personal outreach and marketing essential to engaging, nurturing, and making a sale.
While most everyone can agree to the need to upgrade the state of your data records, the problem has been how to assess the tangible value or ROI of better data.
The science of ROI calculations and formulas is a topic that deserves its own blog post. The fundamental challenge to performing a true ROI is that you need to be able to isolate and measure the value of the new data that you've added.
For example, if you've enriched your records with more granular industry and job function data, how do you track the impact? Creating a custom field around job function and level is certainly a data enrichment best practice. But to do this properly, you need a true end-to-end process or solution. It's not enough to simply acquire new data. You need the ability to use it in your segmentation, lead scoring, and routing—across the entire process. Some refer to this as data orchestration. Everyone can agree that it's all about optimizing your revenue operations systems and processes.
Things to do and things to avoid when putting together your data enrichment strategy
Research and Testing 
Ask yourself: how did you end up with your current data provider(s)?
Did you and your team do a lot of research or maybe even create a full RFP process, where you created specific use cases, sent out files to multiple data providers, and performed an analysis and comparison of match rates, signals offered, and the accuracy of these attributes?
Let's be honest, such analysis takes time and resources.
If you're like most companies we talk to, you've been bombarded with calls from various providers and from time to time have decided to take the leap of faith and add these providers to your enrichment process. Often, your choice of data vendors has been a result of how persistent their salespeople have been and perhaps, by how much "manual" enrichment work that provider did to impress you during any test you might have asked them to perform.
At Openprise, as part of our data enrichment strategy, we recently underwent a several month-long testing analysis where we evaluated some 13 data providers on enrichment at both the account or company level, as well as with contacts. Our findings were illuminating.
For the Account-level test, we asked providers to submit companies in their databases across three industry sets: software companies, financial services, and healthcare services. Our criteria varied by industry. For one vertical set, we asked them to deliver companies with revenues between $100m to $250m. For another category, we asked for companies with 5,000 or more employees.
The disparity between the providers was vast. A few providers sent us 1,000+ records for an industry segment, while others sent us just a few hundred.
For the contacts test, the results also varied. For this test, we delivered each provider a list of 600 records (including name of contact and company) for Enterprise-size companies. We asked them to provide us what they had for each contact (across eight fields).
Fill or match rates for fields like title of the contact and company work phone number were fairly similar, but there were big differences when it came to mobile and direct dial numbers. Several vendors said they no longer bothered with direct dial numbers. For work emails, the match rates ranged from a fill rate of 63% to 99%, with most providers in the 70-80% range.
Interesting to note here—we also benchmarked these results against several of the largest data providers and found that they ranked in the middle of the pack—when it came to match rates.
When it comes to your data enrichment strategy, one size does not fit all 
What's the takeaway from this level of testing and analysis? Aside from re-emphasizing the importance of doing such a test, it tells us that there's not one provider that's best across each data set.
Worth noting, our test focused only on North America data sets. It didn't include international accounts or contacts, or signals like technographic, intent, industry, or channel-specific data sets.
We can't stress enough the importance of moving beyond the basic firmographic fields of industry, revenue, and employee size.
Thankfully, there are a host of providers that specialize in these signals—whether in the tracking of what tech platforms a company is purchasing or using, to where the company might be in the research cycle for such technologies or services.
Clearly, the data enrichment best practice here in your strategy is to not limit yourself to one source of data enrichment or provider. Maybe that made sense a few years ago, but not today. Not when there are so many specialty providers and ones who are willing to be flexible when it comes to price and length of engagement.
Fluidity—keeping your data stack fluid—is the best course of action. This freedom enables the agility you need to achieve optimum enrichment of your data records.
What to enrich: accounts and contacts
In your quest to update and upgrade your data records, you'll largely focus on enrichment at both the Account and Contact levels.
The question I'm often asked is where to begin—with Accounts or Contacts? The decision is an important one, especially if you have a limited budget.
Of course, the answer is—it depends. It depends on how much care your company has put into acquiring the accounts in your database, how they're coming into your system, and your overall business model.
For example, if your company employs a freemium model, you'll likely have lots of customer accounts that are "thin" when it comes to actionable signals (maybe just a contact with email address and company name). After all, how many fields can you expect a prospect or user to import before the abandonment rate skyrockets?
If you happen to have 100k free users that you want to convert to paying customers, you'll quickly need to assess which ones are the most likely to convert. In this case, it's clear that your priority should be enrichment at the account level.
To this end, one of the biggest mistakes we see is in the lack of signals or specific fields used in account enrichment. Industry is one of the most important determiners for lead scoring and ICP creation, but it's often done only at the highest level. Using sub-industry classifications when scoring and routing your leads is critical.
Selecting the right data provider also depends on the type or size of the business you've targeted in your ICP. Let's say that your leadership has decided to expand your offerings beyond enterprise businesses and actively pursue mid-market and small business accounts.
Targeting SMBs: a data enrichment strategy trend
Targeting the SMB market is certainly a trend we're seeing. Bessemer Venture Partners, in providing its predictions for SaaS companies, makes the SMB market its #2 prediction, writing "We're bringing the S-M-B back in SaaS."
According to Bessemer, the pandemic has accelerated the trend of SMB investing in cloud software solutions and it's now an underserved and lucrative market segment to pursue.
So, if SMBs are a new target audience of yours, you'll need to find providers that specialize in SMB data. That's because data signals are tougher to come by with smaller or newer businesses. Most of the larger data suppliers score poorly when it comes to match rates among smaller company sets.
The good news is that data vendors that specialize in SMB do exist and can help you focus in on the signals that matter most in the SMB space. These might mean incorporating a new set of growth signals, everything from whether a business is: adding new locations, hiring for new employees, launching e-commerce solutions, actively advertising, taking out new loans, etc.
Enriching contacts globally: the last mile 
Contact enrichment is the most popular use case and the most frequent ask among our clients as part of their data enrichment strategy. As we all know, there's been a big shift in value in the post-pandemic world. Mobile numbers have become the most sought data field, while direct-dial business contact numbers have certainly become less actionable with working from home, at least part time, still the norm.
Interesting to note, some of the data providers that we tested don't even offer direct dials anymore. Of course, whether this trend will continue is anyone's guess.
Of course, there's currently a mad dash for EMEA and APAC contacts. You can also add LATAM to this list, but that's usually a secondary ask.
Finding a good source for EMEA and APAC contact data can be challenging. There are several providers that specialize in EMEA and that promote themselves as GDPR compliant. In fact, there are a few who advertise that they're an opt-in-only database, meaning that they only have contacts who've expressly authorized to be included in the database. However, such opt-in databases also let contacts opt-out, and once that happens, you're legally required to purge that contact information from your database—even after you purchased it weeks, months, or years ago from the data provider.
APAC data is a subject for another blog or report. Suffice to say, the English-speaking countries—including Australia, New Zealand—as well as Malaysia and others are usually gettable, but it's a different story when you ask for countries like China and Japan.
Human verification is also a prevalent boast that you may hear from data providers. What does this really mean, you ask? Unfortunately, the true definitions vary by provider. Some vendors will tell you that they employ entire call centers to do constant calling and emailing of contacts to make sure they're accurate and up to date. Ask others and they'll say they "ping" email addresses and phone numbers to ensure accuracy.
Take charge of your data enrichment strategy: Be your company's data champion
Confronting your company's data shortcomings is a critical undertaking. It also can be at times a confusing, overwhelming and, frankly, a thankless job.
If you're the data champion of your company, you deserve to be saluted. And not only should you be supported internally with funding and resources, but you'll need patience and fortitude as you chart a course through the ever-changing industry of data enrichment vendors.
We at Openprise stand ready to help you, should you so choose to get advice, do prerequisite testing, ROI modeling, etc. The important thing is to get started in your quest—whether you're at the beginning of the data enrichment strategy process, or looking to optimize an advanced solution-set.
This is the year that you take charge of your data enrichment strategy. There truly couldn't be a better time to become the data champion your company needs!
The Checklist of Dos and Don'ts
Do:
Research data providers
Test before you commit to a longer deal
Take advantage of the newer and hungrier data providers that are emerging
Spend time enriching at the Account Level to best inform your ICP
Build out an ROI model for your new data strategy and enrichment
Good data is only valuable if you leverage it throughout your Rev Ops cycle
Don't:
Let another year go by before improving your data stack
Forget to incorporate the new growth signals available
Get locked into one data provider
Tie your tech stack with your data stack—be fluid
Be afraid to reach out for advice
Ready to find out how your data stacks up?
Speak with an Openprise data enrichment solution specialist for a data review and discover how a multi-data vendor strategy can ensure you get the data and return your business demands.