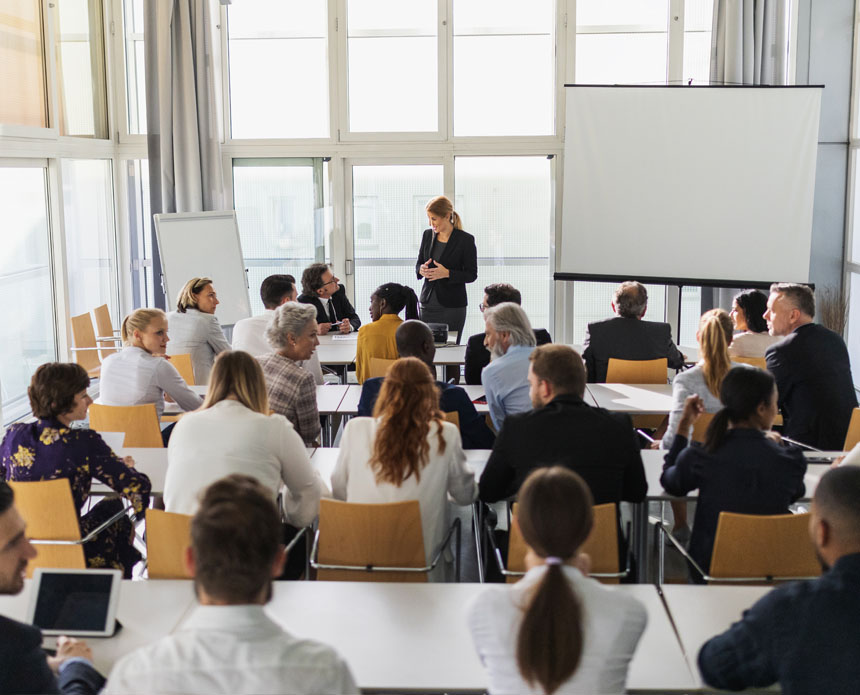 By ops, for ops: a better kind of community event
I grew up in the Los Angeles area and for many Angelenos, Disneyland is just something that's there and where you drop off your visiting relatives for the day, so I can't say I have ever looked forward to visiting Anaheim. Well, that's about to change because MOps-Apalooza (MOpza) and Open23 are happening November 6th through 8th in Anaheim! Ever since Marketo Summit and the MarTech Conference ceased to exist the way it was during its heyday, there has been a vacuum of in-person events for ops professionals. The only thing that comes close is OpStars by LeanData, but that event doesn't have the community feel of the MarTech Conference and whatever black (purple?) magic that Marketo had with its users. So when Mike Rizzo from the MO Pros community first mentioned MOpza to me, I got excited and wanted to know how Openprise could help to get a great community-led event started and make it into a destination event. One idea led to another, and we decided to colocate our own user conference, Open23, with MOpza this year to help it achieve a successful launch.
Why is a community-led event important?
Most events these days are built for the vendors because they are the ones generating the revenue for the event organizers. Every aspect of these events is optimized for demand generation for the sponsors. More and more of the sessions are vendor-sponsored case studies, often not much more than infomercials with good headline ROI but little detail on the actual challenges and how-tos that a practitioner may find useful. A large percentage of the attendees we meet at these shows primarily go for the networking opportunities, as the conference treats them like a product.
The MO Pros team and Openprise believe the ops community deserves a better type of conference, a community-led conference where the experience is optimized for the attendees and not for the vendors. How is a community-led conference different, you ask?
Community-led events are about learning
Ops is still a very young profession. There are many new ops professionals who have not learned things the hard way and can't effectively separate what is theoretical vs. what is practical, what is vendor hype vs. what is real, and what is sexy vs. what is necessary. Learning from ps veterans is the best way to shorten the learning cycle and create a community knowledge base that the entire profession can benefit from. Best practice and technology are developing so fast in the ops space that even veterans have a need to keep their training up-to-date. A community-led event prioritizes the learning needs of attendees over the demand gen needs of the sponsors. At MOpza and Open23, sessions are curated based on a broad call-for-paper and selected based on quality of the content. The events are designed as a vehicle to generate, capture, and share educational content that can, over time, help to build up a community knowledge base akin to case law for the legal profession.
Frankly, for most conferences I go to these days, I hardly attend any sessions simply because there isn't much good content. I know how much effort the MO Pros and Openprise teams put into content curation, and you can expect to find me in the sessions.
Community-led events are about peer networking
Learning comes in many forms and it's not all talks and workshops. Some of the best learning comes from conversation with like-minded practitioners in casual encounters. A community-led event is filled with practitioners rather than sales people and field marketers from sponsoring vendors. For example, the majority of the attendees from Openprise will be from our customer success and product teams, not our sales and marketing teams. Learning often continues after the event through direct conversations with the peers you met at the event.
Learning is just one aspect of professional development. Building out your network is just as important, and community-led events play a key role in fostering the face-to-face interactions that are key to developing a strong professional network, which is the best way to hire, look for a job, and develop a business partnership.
At this event, when I sit down for lunch at a roundtable, I look forward to meeting ops practitioners rather than booth staff taking a break.
Community-led events are about vendor vetting
Unfortunately, holding a community event does cost money. Somebody has to pay for the facility, the food, and the parties. If attendees have to pay for everything, the community event will be prohibitively expensive, thus limiting the number of community members who can afford to attend, which hinders the event's effectiveness. So, however much we would like to do without it, vendor sponsorship does help to offset the cost and make the event more affordable and successful.
While vendor sponsorship is a necessary evil, if done correctly, it can add great value to a community-led event, because vendors do see a lot of good and bad practices and are often thought leaders, especially in a nascent profession like ops. Before Mike Rizzo and I decided to collaborate and colocate MOpza and Open23, we had long conversations about what role vendors should play at a community-led event. The short answer is, the vendors should behave as part of the community and bring value as a community member. The ROI for the vendor is brand-building and relationship-building as a member of the community. The value of the vendor is not measured by how big a party it throws or what fancy prizes it gives away, but how it contributes to building the community's knowledge base and strength of network. In short, when a company is a good productive member of the community, it is often a good indicator of the value they can bring as a vendor.
At this event, I expect to meet vendor representatives who are more into learning about my challenges and point of view than just wanting to scan my badge.
If you are at MOpza, we invite you to Open23 to "Just Align It!"
You don't have to be a customer of Openprise to attend Open23. We invite all MOpza attendees to swing over on Wednesday to check out Open23. This year's Open23 theme is "Just Align It." In this third year of the Open conference, we continue the effort of the last two years, trying to articulate what makes RevOps a uniquely powerful idea and what will define the RevOps profession. In Open21, we flat-out asked the question, "RevOps, who are you?" At Open22, we had an inkling that RevOps had to add net-new value to the enterprise and be a multiplier of speed, performance, and ROI. This year, we think we have finally captured the essence of what RevOps is all about: alignment. Come to my keynote to hear our point of view on why we believe the singular, powerful idea behind RevOps is alignment and why RevOps is a once-in-a-generation change in the market that is more of a revolution than an evolution.
Openprise has a long history of being the innovation leader in the RevOps Data Automation product category and this year, I have some exciting new product and solution announcements:
Today, buying and operationalizing third-party enrichment data is more painful than it should be because the entire buying experience is vendor-centric. We are going to make buying data a whole lot easier by making it a buyer-centric experience.
AI and ML are exciting, but for ops folks, it's still just a bunch of black box solutions that vendors promise will rock your world, and most of it will end up with questionable ROI in a year. Openprise is going to help you leverage the best AI/ML technologies to solve practical data problems you have today with concrete ROI.
One of the biggest shortcomings of ops professionals is that we as a group suck at measuring and demonstrating ROI and the value ops bring to the business. We don't like that and we are doing something about it.
Intrigued about what exciting new capabilities I will be unveiling? Come meet us at Open23!
Recommended resources