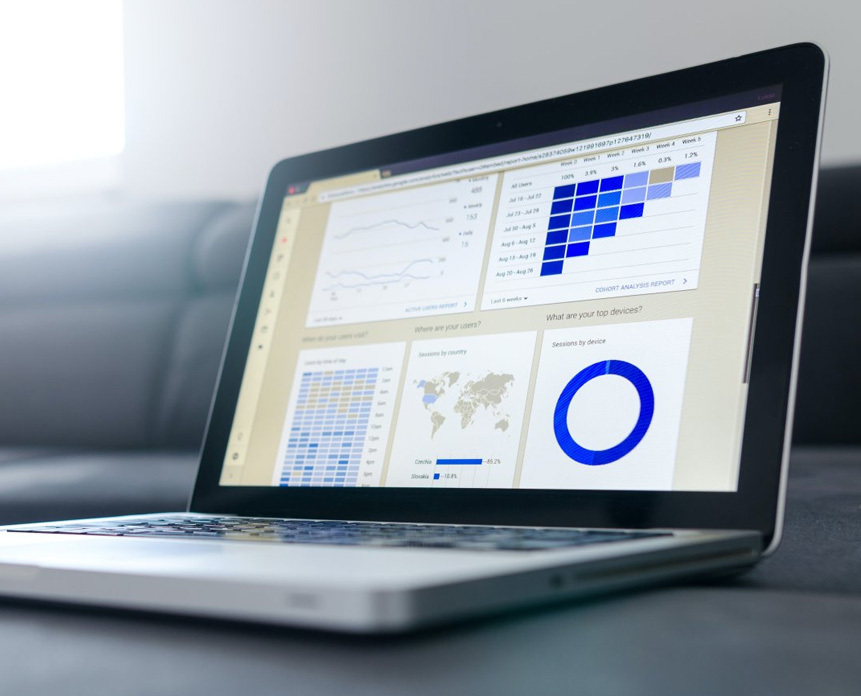 OP's Data Provider Partners: Meet SalesIntel
We're excited to kick off our new blog series, which profiles some of the more innovative Data Provider Partners that we at Openprise partner with. 
For many B2B companies, navigating the ever-expanding sea of data providers can be overwhelming. Each provider professes to have the most up-to-date and highest quality data. 
In this series of blogs, we will highlight some of the key issues when it comes to selecting a B2B data company. Our goal is to introduce data providers that your company may never heard of and provide more detail on how these providers gather and update data. 
For our first installment, we talk with Manoj Ramnani, the CEO of SalesIntel, a leading B2B contact data provider that works with B2B companies. 
SalesIntel : A Conversation w/ SalesIntel's CEO Manoj Ramnani
Q: For those not familiar with SaleIntel, can you tell us a bit more about the company, its origin, the size of your database and the current focus? 
A: SalesIntel started from the concept that revenue professionals could be more effective if they just had better data for their address books. So our initial focus had been on the quality of our contact data. Through our patented machine-learning and a world-class team of human researchers, we brought 95% accurate, human-verified business contacts to the market back in 2018. 
Since then, we have continued our mission by expanding our contact data coverage to 7.4M human-verified records and over 96M companies in our portal today. In addition, we have also included other key company insights (technographics, firmographics, and intent) that companies need to build their pipelines. 
Q: We get a lot of questions from our customers about database types and descriptions. One of the big questions that arises is around how providers source data and whether the data is human verified and/or machine verified. Can you talk about this? 
A: Absolutely, anyone who has purchased a list from a seller even six years ago can tell you that you won't always get what you're looking for. Data, like phone numbers, is missing. Data is incorrect and out of date. Some contacts won't even fit your target audience. Simply pulling contact information from LinkedIn, web directories, or more questionable sources is not enough to provide accurate information. 
There are layers to building quality data. We started with first-party crowdsourcing so we own our data from the beginning. Then add our patented machine-learning that brings the data up to the next level before finally layering the final human-researcher layer. 
Human research is the key. A machine can not tell you if "Manoj Ramnani at Circleback" or any of my other past titles and roles and "Manoj R at SalesIntel" are the same person. It also will not tell you which contact information is the most recent. A human researcher can. 
Q: What are some of the trends you are seeing in the Data Enrichment and Sales Enablement industries?
A:  I'm glad you asked because these topics go hand in hand. Especially now when leaders are looking at how to increase sales efficiency in the face of an economic downturn. Data is at the heart of the solution.
Sales Enablement tools must be consistently fed quality data to be the most effective. Think of power dialers. If you're an org with a heavy outbound arm as a part of your go-to-market, then you've likely been impacted by something impacting many organizations, 'the great reshuffle'. 
In previous years, CRM data was decaying at about 30%. Now data is becoming out of date at a higher rate than the industry has seen. That means more dead-end dials and wasted effort and resources due to inaccurate data. 
This is where data enrichment comes in. Data enrichment is the process of completing or appending records in your current CRM or contact management system. Yet at SalesIntel, we not only append the data element you are missing in your CRM or MAP, but we take enrichment to the next level. Our enrichment solution helps you identify older and/or out-of-date records, which helps you ensure your sales and marketing teams are not wasting their valuable time chasing a bad lead.
Q: The "Great Resignation" has created many challenges for companies who are struggling to keep their contact databases up to date. For data providers, such as SalesIntel, how are you handling this staffing trend?
A:  When you have 90 people changing jobs each minute, how do you keep up with the rate of change. It's simply impossible to keep all the data up to date on an ongoing basis. The only way we have figured out how to do this is to focus on the contacts (with the job titles) that really count for companies."
One-third of our contact database is validated each month. We have over 2,000 people now that do human verification. About 400 of them are full-time employees of ours.
Q: You recently expanded the types of data that you offer – adding a new lawyer of technographic data, as well as intent-based signals. Can you share more about these new additions? 
A:  We partner with the best in breed data providers to provide our users with a holistic data intelligence solution. Our partnership with Bombora brings that layer of intent that our customers need to build their pipeline successfully. 
As it relates to technographics, SalesIntel has created the first modern taxonomy in the B2B data space. For technographic data to be most useful to revenue teams, technologies need to be classified in a way that reflects today's market and who purchases them and how they are implemented. This paints a better picture of the technology landscape as it impacts both sellers and buyers in the market.
This led us to create a new taxonomy that delivers data compiled directly from dozens of sources, such as our community users,  company websites, job listings, exclusive partnerships with top job portal companies, and various data signals. The data set was built from the ground up using a modern foundation of data science engineering, including
advanced natural language processing (NLP) to extract, analyze, and classify technology adoption. Our complete data ownership ensures the stability of the solution and encourages future investment.
Q: Given the changing landscape, B2B Marketers seem to be moving away from growth for growth's sake and are now focused on Efficient Growth. Given this focus, what recommendations would you have for growth marketing and demand gen leaders? 
A:  I would boil it down to three key areas. First, it starts with excellent data and intelligence. This is the foundation of your growth. Secondly, ensure a clear vision of your product/solution and calculated expansion. 
Many organizations start down the path of attempting to be too many things for the end user or feature competing. Know your strengths and identify your opportunities for improvement against that original vision. 
Lastly, alignment within an organization is the make-or-break point. You can have excellent data and market fit, but a growing company needs internal alignment on strategy, learning, and execution if it is to truly succeed. 
Q: What recommendations do you have for companies that are searching for a new data provider? 
A:  Be smart about asking the right question of the vendor. And once you select the vendor, plan and work with your vendor as a partner. 
Our job is to educate the customer. Once we educate the customer, the rational ones, the smart ones, understand it. Yup, we get it (they say). 
The reason companies don't trust their data provider is often – sell it once and never hear from you again. We're changing that mindset. We're saying – be a partner with your data vendor!   
Recommended resources