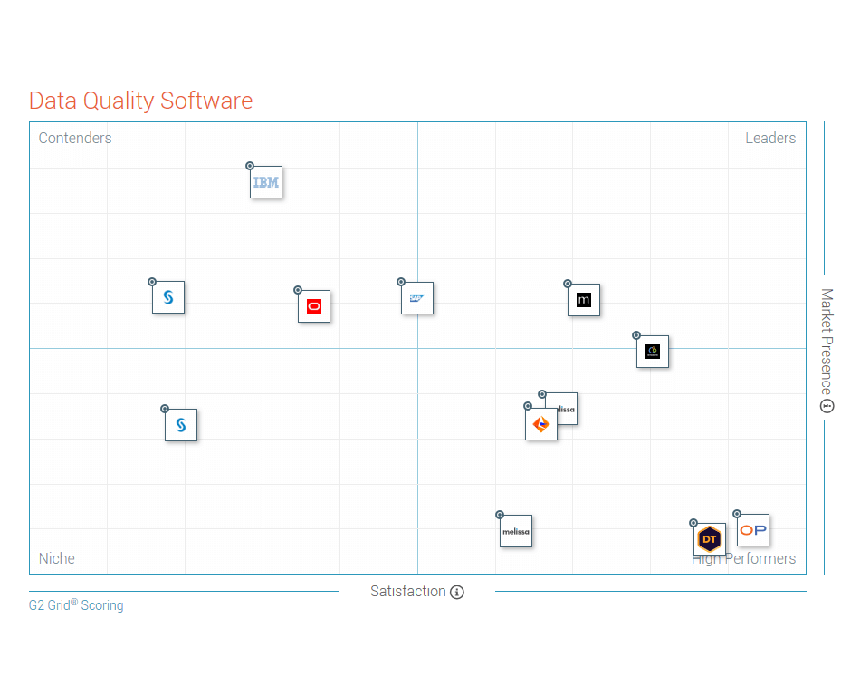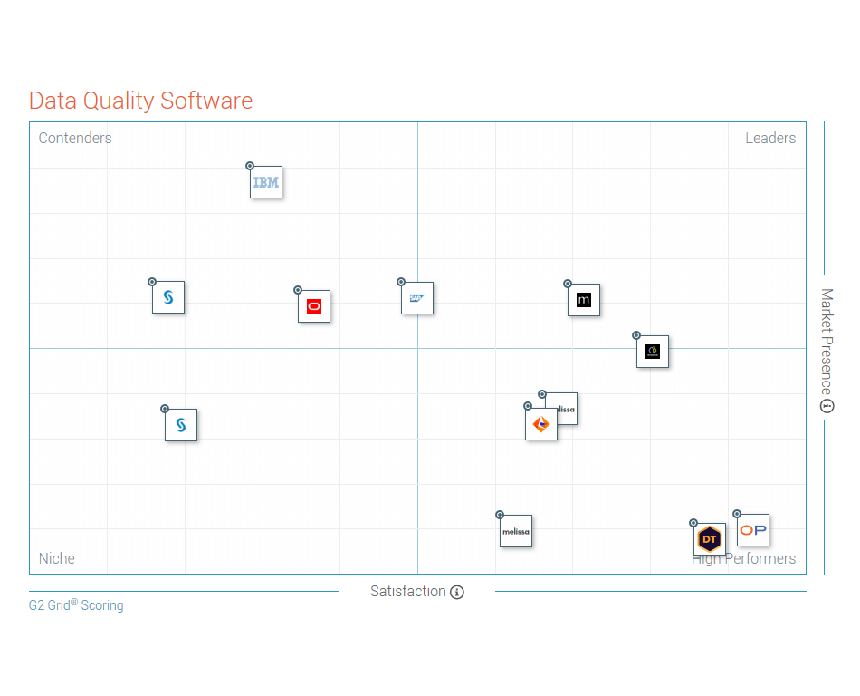 Our customers voted. The winner? Your data.
There are a number of ways that companies can measure success. But at Openprise, there's one metric that matters more than others.
We measure our success by the success of each of our customers. So we work hard to make sure our customers are successful when they choose Openprise.
That's why we're so excited to share that Openprise ranked #1 on G2's top 20 list for Data Quality Software, with an overall score of 4.9/5.
Here are the areas where our customers ranked Openprise #1:

G2 rankings aren't static and our customers are continuing to submit reviews and recommendations. Here's a look at the live G2 Grid® for Data Quality Software:
These satisfaction scores demonstrate the commitment the Openprise team has to every one of our customers.
Beyond these rankings we're grateful to our customers for sharing their overwhelmingly positive experiences with Openprise. Here's a sampling:
"Openprise is essential"

" … a must have for data-driven marketing & sales organizations"

"Openprise needs to be part of every MarTech stack"

"Total game changers"

"Openprise makes marketing life worth living"

"Openprise has made our day to day task/work easier."
We'd like to thank our customers for sharing their reviews and recommendations, and look forward to another year of helping data-driven marketing and sales teams clean up their data, focus on the right targets, and scale up their operations to grow revenue faster.
How can Openprise help your business? Sign up to see a demo to learn more.
Read more about Openprise revops automation for sales and marketing.
* G2 real-time user reviews are based on reviews provided by actual, verified users. To be included on the Grid, all the products in a G2 category must have at least 10 reviews from real users. G2 uses a proprietary algorithm to rate the products in each category, with product rankings aggregated from peer reviews and social data.