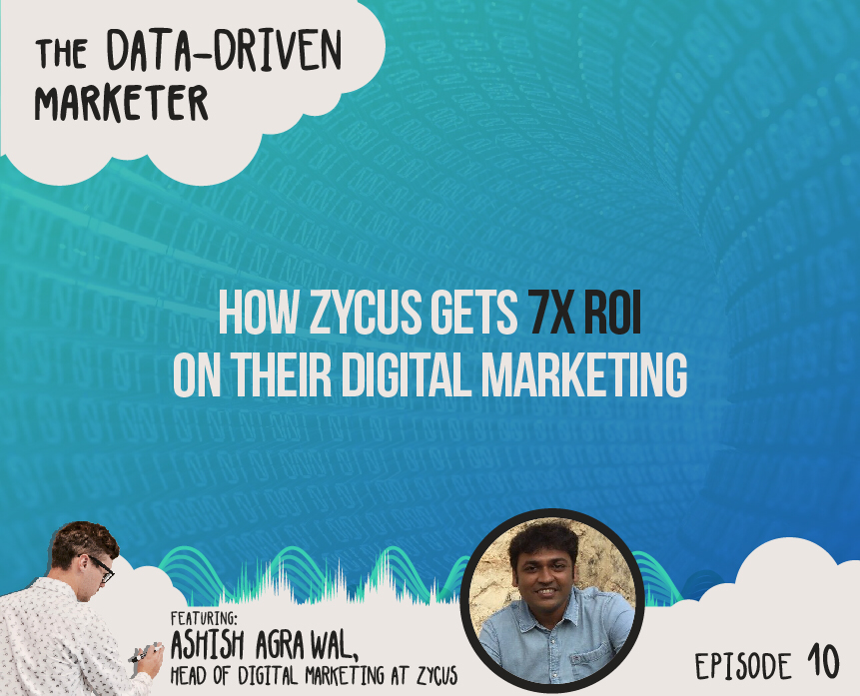 How Zycus gets 7x ROI on their digital marketing
Zycus has been growing at an impressive pace for some time now.
Ashish Agrawal, their Head of Digital Marketing, is a big part of that.
He attributes this growth to their attribution model.
Rather than settle for out-of-the-box analytics that typically offer siloed perspectives, Zycus created their own year-end attribution review.
This model looks at every contact an account has had over the course of the year to get a holistic view of what works—and what doesn't.
Since the review takes into account multiple channels, Zycus is better able to attribute and forecast, driving ROI in record time. It's through this detailed attribution that Zycus discovered that LinkedIn had jumped to 7x ROI.
That's right. Your eyes are not playing tricks on you—7x ROI on their digital marketing.
Zycus digital marketing uses lead-gen ads to define their personas, identifying the best prospects with laser-focus.
This attribution model has also helped Zycus weed out ineffective marketing that weren't generating leads and instead partner with companies like Vidyard, that create products that work.
Zycus is honing these insights into closing deals, and learning how to plan with intention.
The company's using a spectrum of data to drive growth, and the numbers prove it. 7x ROI for digital marketing is a goal we can all aim toward.
We hope you loved this blog post, which was based on our Data-Driven Marketer podcast, where we interviewed Ashish Agrawal from Zycus.