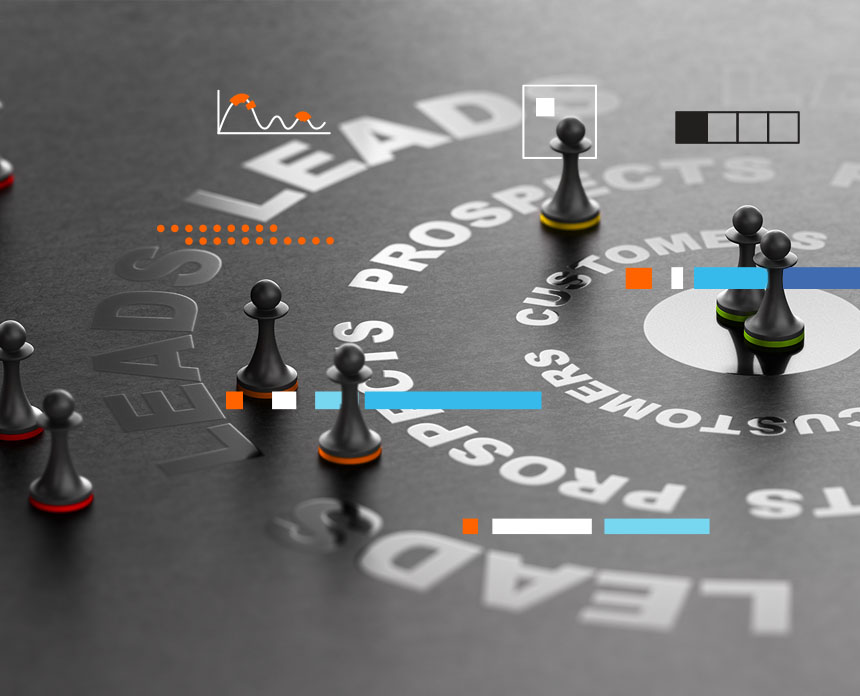 What is a RevOps automation platform, and why do you need one?
In recent years, RevTech stacks have become increasingly complex, with more applications connected by APIs and more data being pushed among those different applications. The downside of this complexity is that many RevOps teams are experiencing technical debt, greater instability in their tech stack, and increasingly poor data quality as bad data in one system quickly pollutes data across a tech stack. RevOps marketing and sales automation platforms address these issues by cleaning data and automating many different processes from a single platform. The term was originally coined by Kerry Cunningham, Vice President, Principal Analyst at Forrester Research.
Key capabilities of RevOps automation platforms
There's some variation in what capabilities different vendors provide, but at a minimum, these marketing and sales platforms do three things: aggregate and cleanse customer and prospect data from multiple sources; automate critical RevOps processes using this clean data; and then deliver data to other systems via continuous integration. Let's drill down on each of these areas:
1. Aggregating data from multiple sources
Pulling data from multiple sources and unifying that data enables companies to gain a cohesive, 360-degree view of their prospects and customers. This often includes data from the following sources:
First-party data from sales automation solutions like Salesforce and Microsoft Dynamics, marketing automation solutions like Eloqua, Marketo, Pardot, and Hubspot, enterprise data warehouse solutions like Snowflake, Amazon RedShift, or Cloudera.These systems provide insight into the key interactions between your various marketing campaigns, sales and support teams, website, and the people (records) associated with an Account. Companies that offer free trials and freemium solutions also often pull data from these systems because of the rich insights they can provide about buyer intent.
Partner (second-party) data, when companies generate revenue through channel partners through deal registration, forecast, and point-of-sale data.
Third-party data from vendors that provide demographic, firmographic, technographic, and intent data, including Dun & Bradstreet, Bombora, and others.
Data from all these sources isn't merely combined into a single database. These platforms also unify and relate the data across all of these different sources. That means, for example, that data from an account in Salesforce, plus data from the same account in Marketo, in Salesloft, and in a freemium account, can all be recognized as a single account.
To use this data effectively in higher-level processes, RevOps automation platforms also provide built-in data quality processes like data standardization, deduplication, formatting, and removing junk data, so that the aggregated first, second, and third party data can be transformed into data that for use in other processes and by other systems. This also includes lead-to-account matching and lead-to-contact conversion capabilities so that systems can maintain an accurate picture of an account. These data cleansing processes run continuously rather than as a one-time cleanse so the data remains clean as data gets changed by people and by other systems.
2. Automating critical RevOps processes
After establishing a firm foundation of clean data, RevOps automation platforms then automate many sales and marketing processes that could only previously be done through multiple point solutions. By performing all of these processes from a single platform and enabling processes to build on one another, companies can dramatically simplify their RevTech stacks, improve stability, and lower their total cost of ownership.
A few examples of the RevOps processes these platforms automate include:
Sales and marketing attribution
Lead routing
Account scoring and grading
Lead scoring and grading
Account assignment
Lead-to-account matching
List loading
3. Delivering data to other systems
As a result of continuous integration, RevOps automation solutions can push aggregated, clean data—as well as the results of processes like attribution, scoring, and routing—back to core systems like Salesforce and Marketo, business intelligence tools like Tableau, or enterprise data warehouses. Some, but not all, solutions also enable companies to create self-service apps that provide access to data to stakeholders outside of RevOps without having to give them access to the core systems.
Gaining value from RevOps automation platforms
Companies that deploy these solutions see value in multiple areas. These include:
Reduced stack complexity – Because these platforms can manage so many different processes, companies can eliminate multiple applications and simplify their tech stack.
Lower total cost of ownership – With fewer applications to maintain, companies save money in licensing fees and training costs.
Higher performance from core applications – Feeding data-driven applications like marketing automation, sales execution, and ABM systems with higher quality data enables applications to work more effectively and deliver more value.
Less manual effort – These systems automate processes like list loading and data cleansing, which were often done manually before.
How to learn more
One of the easiest ways to understand how these solutions work is to see a live demo. Visit www.openprisetech.com to schedule a demo with a process automation expert.
Recommended resources