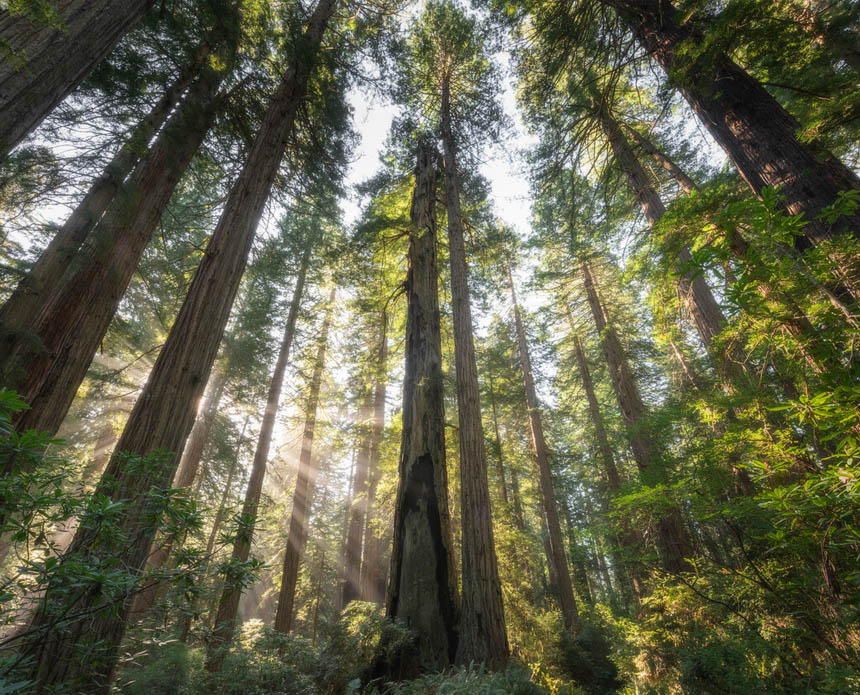 The GTM operating system for an 'efficient growth' world
After years of free spending and "growth at any cost," businesses of all shapes and sizes are coming to terms with the bill and a new reality that places efficiency above all else. The change has come hard and fast, and the whiplash has been particularly tough on growth and GTM teams. As Chiefmartec Scott Brinker documents, the last 10 years have been a boon for MarTech. The number of available solutions has grown from a few hundred to close to 10,000, giving sales and marketing business users an endless supply of no-code tools and technology to throw at any problem or pain point. In good times, the strategy worked—for the most part. Teams and motions expanded and multiplied; new revenue was generated. Efficiency suffered, but that was tolerated as long as there was growth. Now that the spigot has been turned off, however, companies are left with bloated, fragmented, and underperforming tech stacks that can't support new growth motions without additional investment or intervention.
In a recent webinar, growth efficiency leaders at GTM Partners and Openprise confronted the new economic reality and its impact on marketing, sales, and GTM teams, ultimately presenting a new way forward and the blueprint for a modern, efficient GTM operating system built upon a revenue operations (RevOps) framework and approach.
For the speakers, Openprise CMO Mike Ni and GTM Partners Chief Analyst and Co-founder Byron Brown, the new emphasis on efficiency is a welcome development and couldn't have come soon enough. Even without the recent downturn, stalled growth and reduced productivity started occurring across GTM initiatives, especially with the complexity of today's B2B customer journeys and the number and variety of inbound and outbound motions required to engage with them.
Growing complexity requires a new approach
While the function or discipline of RevOps has been around for some time, it's only recently captured the broader attention of the business world. RevOps became the fastest-growing job role by title this year and is also a leading search term by solution on G2Crowd. People are drawn to it, and the reasons, according to Mike and Byron, are obvious. In a recent Openprise-commissioned survey, GTM leaders expressed broad dissatisfaction with their current RevTech stacks, with 51% reporting the inability to separate and draw meaningful insights from their data signals and nearly 40% admitting serious issues with account selection and targeting. With so much data, and complexity, and so many systems, business leaders are looking to RevOps as a way to simplify and unify their funnel, processes, and people—not a bad choice, as the latest trend and survey data indicate.
For years, Byron has been tracking RevTech utilization across B2Bs and, for him, 2022 was a watershed year. Between 2018 and 2022, demand for software that unifies data and provides analytics to drive decision making increased almost fourfold. But it wasn't until the summer of 2022 when things really came to a head, which was, not coincidentally, when businesses started to question their ability to project revenue into even the next quarter. It wasn't just sentiment that changed, though: the last year has seen a real recalibration in how B2Bs go to market and the systems, processes, and teams they rely on to carry them there.
Recalibrating for efficient growth
For Byron, the recalibration for efficient growth started even sooner, in the uncertain, waning days of the pandemic and amid the anxiety over the anticipated global recession that never materialized. It was then that B2B companies, especially mid-size and enterprise, started shifting their budgets away from brand and demand and toward customer expansion and revenue operations. The shift for the Fortune 500 companies was even more dramatic, with those companies increasing their focus on RevOps by 32%. Driving this shift was companies' need to become more resilient by lowering acquisition costs and increasing profit margins, which meant doing whatever was necessary to improve their data instrumentation and predictive capabilities.
For larger companies with more cash reserves and bigger customer bases, the shift was easier. They had already started projects to get their data in order, were building shared dashboards, and had aligned marketing and sales around agreed-upon revenue metrics. Those leading the charge elevated the importance of the net revenue retention (NRR) metric, which for Mike and Byron is the "holy grail" of all revenue metrics, allowing businesses to identify and focus on their most profitable customers and prospects. They also put tech-enabled orchestration in place, giving them the clean and relevant data needed to refine their markets, predict likely outcomes, focus on the customers' full journeys, and engage qualified buying teams with relevant messages at the right time. Then they rinsed and repeated. Businesses stuck between 5 and 10% growth completely changed their trajectory and are now at 10 to 20 times that.
Forcing marketing and sales to go to market together
The lesson in all this, for both Byron and Mike, is the central role RevOps must play in order to make the successful shift to efficient growth. In Mike's words, "it's the bridge and forcing function making marketing and sales go to market together." To Byron, RevOps is the foundation for the B2B GTM operating system at the core of the GTM Partners solution. Regardless of company size or industry, how you go to market, your data maturity level, or a thousand other factors, RevOps has to be at the center of how you capture, clean, enrich, operationalize, analyze, and report your data. Otherwise, you'll never get the clarity or confidence to know what's working, which customers to prioritize, or even where to focus your investments. It's the reason firms like Storm Venture Partners are requiring their new portfolio companies to make an executive RevOps role one of their first hires.
Towards a RevOps-driven culture
While the roles and functions within RevOps are obviously important, both Mike and Byron stress the importance of thinking about the discipline in broader, more strategic terms. The mechanics of B2B sales and marketing, with all its motions, technology, teams, processes, and systems, have just become too complex to leave on their own without something to unify and tie them all together. The list of companies that have embraced RevOps, and the return they've received, is the best argument of all. Before signing off, Byron discussed an ROI study that Openprise commissioned from GTM Partners. Aside from the great testimonials for the Openprise RevOps Data Automation Cloud, the study demonstrates the way in which RevOps operates at each stage of the funnel and supports key business initiatives and goals through its core, critical capabilities.

What's next?
To learn more about RevOps, RevTech, and the GTM operating system and how they're helping B2B companies make the shift to more efficient growth, check out the webinar, now available on demand.
Recommended resources