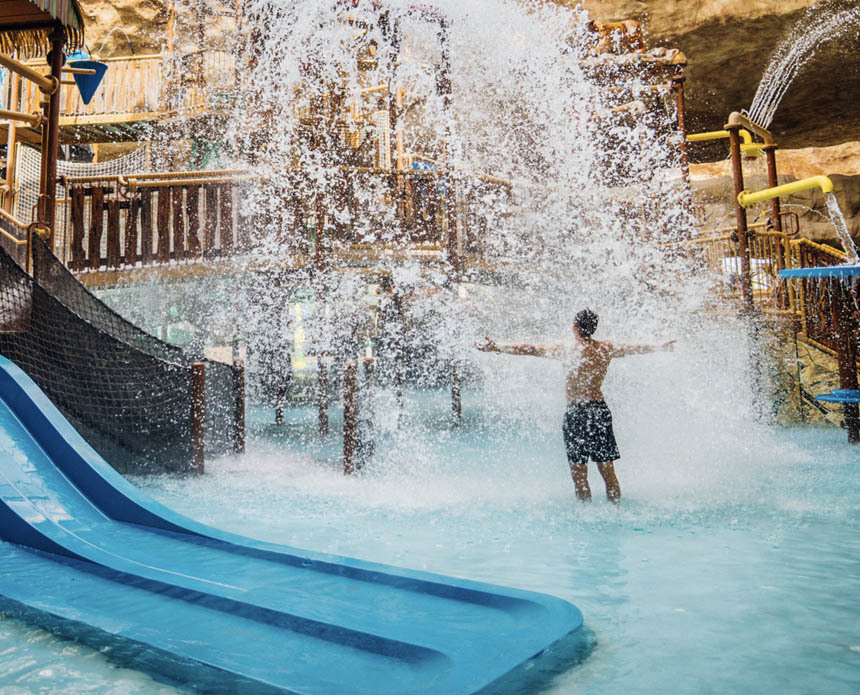 Are you ready to move from the Age of Big Data to the Age of Big Ops?
Last year at his Open22 keynote, Scott Brinker introduced a concept that resonated with me: the transition from the Age of Big Data to the Age of Big Ops. I've come to fully appreciate Scott's insight and recognize how it actively shapes the Openprise business and our valued partners.
The promise of Big Data, broken
The 2010s are often referred to as the Age of Big Data. SoLoMo (social, local, mobile): remember that acronym? E-commerce, digital transformation, and the sheer explosion of information created an onslaught of terabytes then petabytes of data for companies. Data lakes and cloud data warehouse technologies became popular. It was generally accepted that selling a compelling vision to CxOs that all this data would power unprecedented insights into their business, transform decision making into a data-driven process, and inspire every employee to become data fluent would be effortless. It was a compelling vision, but premature.
Companies struggle to operationalize
The reality today is much less satisfying. Most companies' data lakes and data warehouses are not much more than storage. Despite the vast amount of raw data available, very few business users, including operations and analytics teams, struggle to extract significant value from it regardless of their coding skills. For instance, Forrester Research says most CDP (customer data platform) projects often get stuck at the "fix the data stage" and fail to deliver their promised value.
An image from Scott's Open22 keynote portrays a person gazing longingly at a vast data lake from a distance, summarizing the Age of Big Data: you can see your data, but you can't interact with it. The promise of Big Data has not been realized. Cloudera and Hadoop fell short of expectations, and Snowflake proved to be no exception.

Big Ops fills the value gap
What companies are realizing now is that unusable data is worthless data. To make Big Data useful and create value for the business, we need Big Ops. Big Ops is the ability to transform raw data into something usable to the business by building automation and solutions that make it possible for business users to actually have access to and interact with the data. This cannot solely depend on IT, and the business's operations team must be empowered to do this work without the need to write any code. Conceptually, in contrast to the data lake image, Big Ops is more like a water park. This transition from Big Data to Big Ops is made possible by operationalizing data as well as AI/ML. This is what Openprise technology enables companies to do: operationalize their data, and soon, operationalize AI/ML technologies.
Strategic partnerships deliver higher ROI on data investments
One impact of this realization is on the data vendor landscape. Many data vendors have come to the conclusion that data is increasingly becoming a commodity product, and both vendors and customers struggle to demonstrate the return on investment (ROI) of their data spending. This is because only a few companies possess the ability to properly operationalize the data they purchase, and even fewer can effectively measure the impact of their data investments. In the current budget-conscious environment, not being able to clearly articulate and measure ROI is no longer acceptable.
Openprise can help data vendors by providing solutions that operationalize their data and measure the ROI. This becomes the foundation for data vendors to compete and differentiate themselves in an increasingly commoditized market.
Motivated by this challenge, Openprise and some of our industry-leading data partners are forming strategic partnerships to deliver innovative solutions. These solutions aim to address critical challenges such as:
Making it easier to acquire the right data
Simplifying the operationalization of third-party data
Measuring the impact and ROI of your data investment
We are excited to announce our strategic data initiative at Open23 this fall, where we will unveil new strategic partnerships and solutions. As a teaser leading up to this announcement, we are excited to share that we have expanded our longstanding relationship with Dun & Bradstreet (D&B).
In addition to being an authorized reseller of D&B's best-in-class data, we will enable customers to conveniently buy additional D&B products directly through Openprise. Now, you'll be able to access advanced technology and valuable data from a single cloud platform, helping you make more informed decisions and put your data to work more effectively. The four D&B products already available through Openprise are:
D&B Hoovers
D&B Hoovers Audience Builder
Visitor Intelligence
Visitor Intelligence Forms
Stay tuned for more educational material from Openprise, where we will dive deeper into the combined potential of Openprise and D&B.