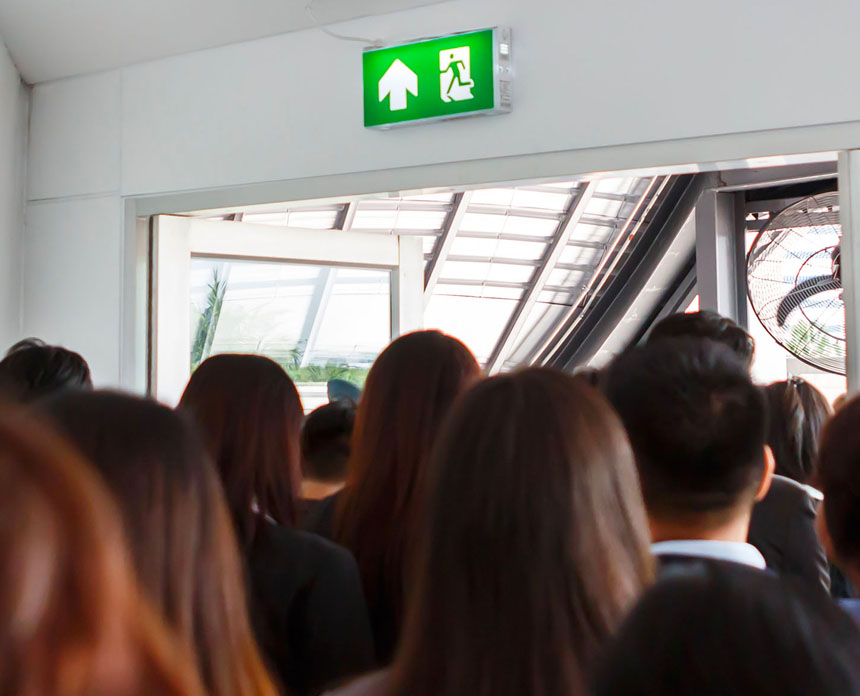 Using RevOps automation to survive the Great Resignation
The Great Resignation has shaken employers, emboldened employees to take another job, and overburdened teams when coworkers leave.
This is especially true for skilled RevOps professionals. They were in high demand even before COVID hit, and now the market is white-hot. Some employers are rethinking their policies on permanently working from home, while others are offering stratospherically high retention bonuses and boosting their comp plans.
As a RevOps professional at a company that doesn't have the deep pockets of Google, Apple, or Meta, what else can you do to retain your top talent? One thing you can do is to think about your technology stack and how it affects the day-to-day lives of your people. Consider what your team actually spends their time doing, and whether or not that's what they want to do.
A few months ago our company raised a round of funding, and as part of one VC's due diligence they asked one of our customers, "If you didn't have Openprise, what would you do?" Our reference quickly retorted, "Quit." He actually wasn't kidding. The technologies your team uses have a huge impact on whether people stay or go.
Consider how implementing a RevOps automation solution affects the people on your team and how happy they are with what they're doing. For a RevOps professional, here's what this can mean:
Stop with the manual processes
Nobody went to college to do mind-numbing, tedious work, but that's what everyone ends up doing because that's what they have to do to make their processes work. And, according to ChiefMartec's Scott Brinker, more martech tools create more manual tasks. Manually flipping leads to contacts, deduping to make your attribution metrics and lead routing work, manual data enrichment—no one should be doing these by hand in 2022. Let a RevOps automation bot do that so you and your team can move on and focus on more exciting and fulfilling work.
Get alignment between sales and marketing on key metrics
Sales and marketing can easily get together and hash out what makes a great lead. At your company, there are probably about five fields that define that, like company size, job role, job function, job level, and state or country. RevOps automation bots can enrich the data, standardize field values, and derive fields like job function and job level based on an existing job title. The result? You can dump arbitrary MQL and SAL measures that traditionally cause friction between teams. Even the inventor of the term "MQL," SiriusDecisions/Forrester, recommends getting rid of these. RevOps automation bots can grade a lead more consistently and accurately. No more soul-sucking bickering between teams.
Recognize achievement with better attribution
Good attribution isn't just about making the right decisions on which campaigns to invest in. There's real, personal satisfaction in designing and executing an amazing program that makes a meaningful contribution to the pipeline. People will go somewhere else if they don't get the recognition they deserve because of poor attribution models and poor data, which is critical because DG people are in demand now more than ever.
Better scoring to stop wasting your team's time
Strong lead and account scoring systems help the company by enabling people to deliver more pipeline and higher revenue with existing resources. But, beyond that, low conversion rates and hearing a lot of "nos" have a very personal impact on the salespeople doing the following up and cold calling. Using intent data is a good start, but it's a small part of the bigger puzzle in identifying who's likely to be ready to buy. Consolidating digital behavior across channels and across contacts in an account is what's going to make salespeople more productive, more successful, and happier. RevOps automation bots can deliver the scoring models reps actually appreciate.
Everything data-driven is broken by poor quality data
Every technology and every business process requires good data to produce good results —personalization, ABM, lead routing, attribution, and scoring, to name a few. The old adage "garbage-in/garbage-out" has never been more relevant as go-to-market processes become more sophisticated and more data-driven. If you're the one responsible for those processes, or the one on the receiving end of those processes and they're not performing well, you're probably feeling the pain and the disillusionment. Survive the Great Resignation using RevOps automation solutions that work 24/7 behind the scenes to clean data and keep it clean so that all your data-driven processes can help your team be successful.
While no technology will ever be the primary decision criteria factor in great people, you shouldn't dismiss the impact a system can make. It can be the straw that breaks the camel's back, which may just make the difference between your best people staying or going.
Recommended resources