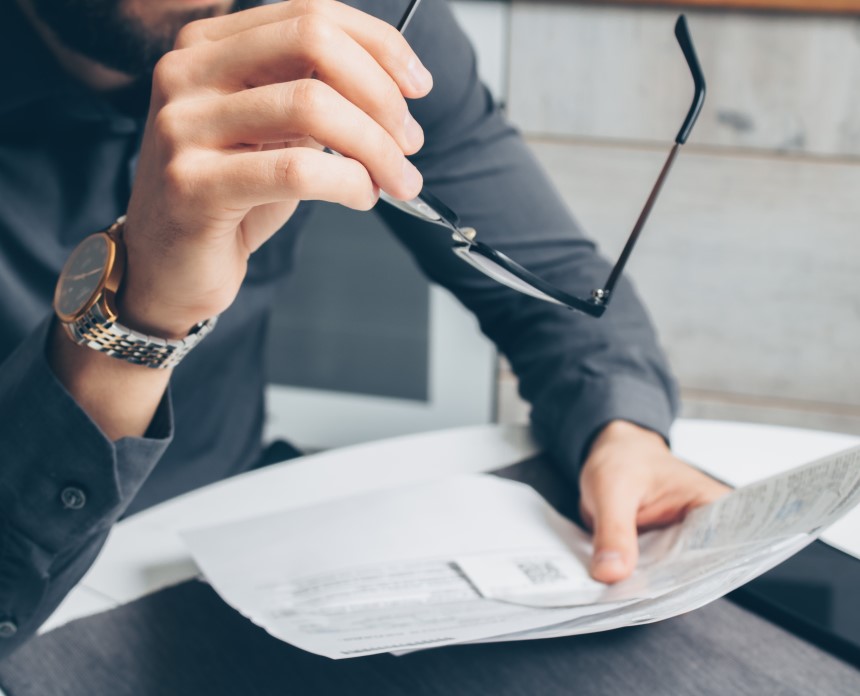 Marketing and sales attribution: five steps to greater clarity
Marketing and sales attribution may be one of the least understood functions of RevOps, and yet, it's also one of the most important. Understanding how companies are using data—and how the data is performing for the company—is a make-or-break activity. How and where companies spend marketing budgets can quickly turn into a game of pin the tail on the donkey, with corporate leadership taking stabs in the dark about the effectiveness of marketing activities and spending money virtually blindfolded.
That's where RevOps come in, providing attribution information. But unless RevOps understands company goals and a stellar plan built around them, likely, their attribution efforts won't shed much light. We've outlined five steps to help RevOps construct and run a successful marketing and sales attribution program.
Step 1: Learn more about what you don't know
Since the process of marketing and sales attribution can be subjective, and data can quickly lead you down the wrong path, it's crucial to identify your knowledge gaps. The saying "you don't know what you don't know" is particularly true in RevOps, so it inevitably becomes RevOps' responsibility to get the answers to the questions and understand the questions the team can't decipher themselves.
"Why are we doing emails?"
One RevOps professional recently related a story about a former manager who asked, "why are we doing emails?" Any marketer would tell you that emails are a cornerstone activity, so asking about them seemed strange. The company used last-touch attribution, which credits the last action a potential customer takes before contacting the company. According to that tracking methodology, that action was almost always a visit to the company website. The manager had no visibility that prospects were being driven to the website by the emails the company sent, so it looked as though the emails were not effective.
Another example is paid advertising, a particularly prickly subject for many companies. Paid ads are expensive, and leaders are always eager to justify the cost in terms of ROI. It may be next to impossible to correlate these ads to sales in the short term. The sales cycle might be too long to read what's going on accurately.
Mapping those elusive influences with marketing and sales attribution
At Zip, an online payment company, they believed paid advertising netted no results. But once Harjot Singh, director of marketing operation and analytics at Lyra Health, looked further into the issue, he realized that the corporate impression didn't reflect reality. "When we started to look at our deals, these paid channels influenced around 20% of our pipeline. And when we started to look at a bigger time frame, we started to see more paid channels showing influence. And that was the gap that we were trying to identify."
It's critical to examine your company's lifecycle models to create a timeline of engagement to identify which channels and campaigns are the most impactful. From a Google AdWords campaign leading to a webinar and then responding to an email, multiple touchpoints all contribute to a sale. So mapping that journey gives you greater insight into each customer's origin and eventual journey.
Step 2: Evaluate your marketing and sales attribution tools
Once you've established goals and selected an attribution model, it's time to start evaluating processes and tools that will help you gain marketing clarity and get you to the KPIs you identified in the knowledge gap stage.
"Look in your house"
It's tempting for marketing and sales ops managers to go shopping for the latest and greatest tools on the market, but your first stop should be your own storage facility. It isn't uncommon to discover that you already have what you need in the stockpiles of software you may have abandoned. "Look in your house," Harjot advised. "Our challenge was to find which target accounts we are reaching out to and which are engaging. We could get that data from our web analytics and our ABM tool, and I could dump that into Excel and do that analysis right away."
That's not to say that you shouldn't consider a new solution. According to Etumos' Marketing Intelligence Manager Derek Gunn, one of the best ways to approach the dizzying array of platforms is to get a little help from your friends. If you need to go shopping, do your research first.
"There are so many companies coming up in the martech space, so don't assume that you know what all of those platforms do," he advises. "Talk to your peers. Ask questions. There are a lot of great platforms out there that do the heavy lifting for you in terms of Salesforce object infrastructure and data structure. So, just make sure you take your time with this process."
Step 3: Build a marketing and sales attribution engine
Getting to an informed decision means talking to stakeholders about what they expect. Once you've selected an attribution platform, it's time to build the attribution engine to run it. You're looking for the best way to set up the marketing and sales attribution solution to match the needs of the teams who need it, so start with these questions:
What does your demand gen team, responsible for delivering KPIs, need to make their job easier?
What does the analytics team have to say about their needs?
How does the web team want to use this platform?
How does digital advertising want to track the impact of its efforts?
What does the field marketing team say about how you'll help ensure event success?
What are the expectations of your c-suite?
Become a data-whisperer
An attribution model enables these teams to better understand campaign engagement through data structure and visualization. Through interviews, attending meetings, and office conversations, spending some time with these teams will give you a more comprehensive view of what they need and how they want to look at the data.
While it's essential to get input and direction from executives, ultimately, you'll find yourself trying to balance their thoughts against the business drivers. It's often too easy to put the opinions of the c-suite above the needs of the people who'll work with the platform. It's best when they align, so open communication is vital.
Step 4: Keep the engine running
Once you've got your marketing and sales attribution platform in place, keeping the data flowing becomes Job #1. And that means implementing quality assurance (QA) and quality control (QC) processes that you can keep tabs on. Checking the internal temperature of your work could mean the tedium of checking the data line by line, going over Excel files with a fine-toothed comb. In a recent MoPros webcast, Etumos' Derek Gunn said that this method of QA/QC helps him identify errors in the attribution model. "I actually enjoy it," he admitted. "There are many things that you get from these line-by-line evaluations that you don't see in dashboards."
Ongoing QA/QC is an essential ongoing task. The critical takeaway from doing QA/QC as part of implementation is that it's never one-and-done. As anyone who has implemented multiple platforms knows, there's always something that gets missed during implementation, and you can use QA/QC to make adjustments.
"Take your coffee and look at the data"
That's not to say you shouldn't build and use dashboards. The overarching view can give you the first clue that something needs adjusting. Harjot has a weekly routine. "Friday afternoons: QA/QC," he half-joked. "I built a Salesforce dashboard to track my touchpoints compared to the responses that I'm seeing on campaigns." His experienced advice? "Take your coffee and look at the data," he advised. "(When something) doesn't look right, dig deeper."
Step 5: Reporting
You've taken time and effort to get to this point. Now you can look at the results. And that means generating reports to provide visibility into campaign performance and insight into all the marketing activities. Once again, your prep work in discovering the right questions will lead you to better reporting. "If you ask the wrong question to the incorrect marketing and sales attribution model or a good question to a model that doesn't fit, you're not going to have a great time with MTA (multi-touch attribution)," Derek said. "So take the time to learn about not only the models but which questions those models best answer."
Creating a quick KPI dashboard in your BI platform is an excellent place to start. Next, you can move on to the individual channel reporting. These simple, high-level reports can be used anywhere in the organization.
"What will you change once you look at the report?"
The purpose of attribution is to find places to improve. So knowing why you run each report will enable you to help stakeholders bring about the significant changes they're seeking. As you interview these stakeholders, it's vital to ask the big questions:
If I get you this report, how will that change the way we do business and run campaigns?
What are you planning to do with this data?
What kind of actionable items are you looking to this data to discover?
What will you do or change once you look at the report?
RevOps' responsibility in reporting is to help clients understand the reports and interpret the meaning behind each result. Attribution helps companies gain marketing clarity and get a data-driven handle on the cost per sale and provides insight into effective spending. It may be up to you to guide stakeholders through the results and show them where the data says a tweak here and there would improve their costs per MQL and their cost per opportunity. The reports will also provide the Holy Grail of marketing data: what percentage of the total opportunities or pipeline value is marketing influencing? And how are they influencing it?
Zip's Harjot Singh remembered an experience where he provided a report from a content syndication campaign. The vendor had promised 500 new leads. The following year, when they considered rerunning the campaign, the report showed fewer than 50 net-new leads, and none of those were from the company's target personas. "And that's their decision right there," Harjot related. "We're not going to run this campaign again. So I think starting, stopping spending, or increasing spending with simple reports can be just wonderful."
Listen to the MoPros podcast "You have the data…now what?" with Harjot and Derek as they go into greater detail about attribution!
Recommended resource