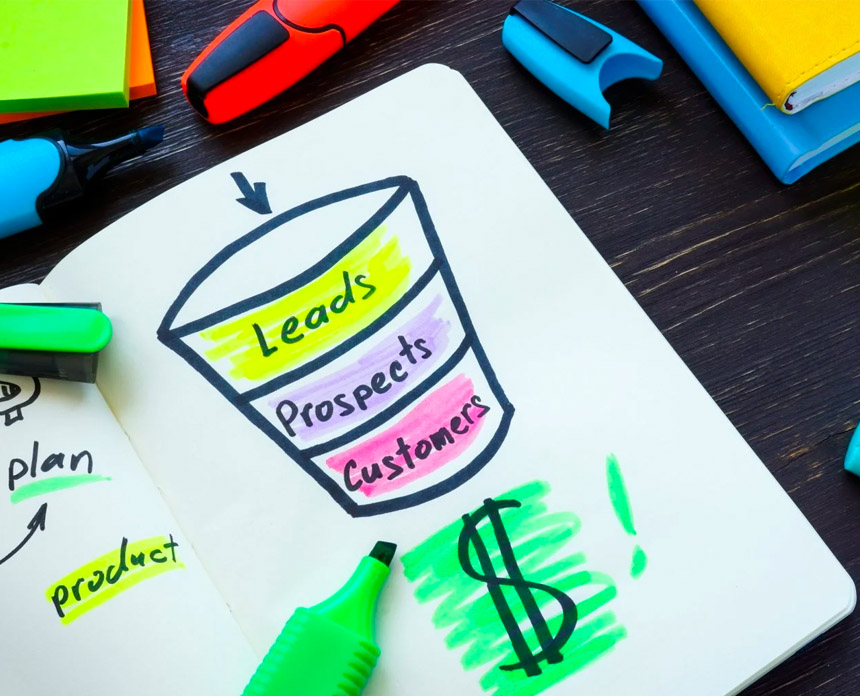 The 5 pillars of an effective ABM program
Marketing automation has made it possible for any company to affordably work with account-based marketing (ABM). But what is an ABM program? It depends on who you ask. It could be anything from buying a product to having premium giveaways to start a conversation. In our experience, ABM is a strategy that lets marketing and salespeople focus time and energy on specific accounts rather than casting a wide net.
An ABM program philosophy to consider
We've found that our ABM program works best as a coordinated approach between marketing and sales. That means more than simple collaboration. Successful ABM programs and campaigns depend on working together in a specific, repeatable fashion. We carefully choreograph account selection, messaging, outreach, advertising, and all our demand gen efforts down to the day each activity should happen. Why? It's our philosophy that ABM is a strategy more than a technology.
If that sounds strange coming from a RevOps automation company, consider this: So many RevOps professionals have been conditioned to buy a "solution" to every problem they have. But where are you going with all this technology? If you don't know, you likely need to put some thought into strategy first. Once you have a process roadmap, choosing a technology will be a lot easier.
"You can't build a great building on a weak foundation"
Gordon B. Hinckley was right. There's no way to get around not having a solid data foundation for any business process that you want to execute. Without a solid data foundation to do that, you're going to fall short time and time again. So be sure you follow the basic tenets of data quality: deduplication, segmentation, and enrichment.
With that philosophy in mind, we have five pillars on which we base our ABM program:
Target the right prospects with your ABM program
It almost goes without saying: If you're not targeting the right prospects with the right message, you're not going to be successful in your ABM campaigns. However, not all prospects are created equal, which is why we developed our prospect grading system. Grade A is the perfect account for us, B, a good account, and C, companies to keep an eye on because they're growing quickly. The questions we ask ourselves when building our ideal customer profile include:
What type of deals have been won most often in the past?
What are the attributes of customers that grow with you over time?
What are the characteristics of customers that churn?
Why are they churning, and are those the companies that you should avoid?
What verticals perform well over time?
But how do we determine who our best prospects might be? Using the Openprise App Factory—a platform that enables users to create custom apps to search, report, graph, and edit marketing and sales data without writing any code—the reps can look at the last activity they had on an earlier phase of an ABM campaign, refine their search, identify which accounts to go after, and which contacts to target in their next ABM campaign. They can look at intent data right now, and they can pull all of this through App Factory and quickly build a list.
Develop a retargeting campaign: All is not lost
When you lose a deal, is the prospect really lost, or was it just that opportunity? Will another one come along? It isn't unusual for us to lose an opportunity and then have them come back three or four months later to talk about something related. If you're in a business where you sell multiple capabilities, you can reuse those prospects if you saw the right buying signals.
Coordinate your ABM program with structured outreach
The science of ABM comes down to two things: teamwork and planning. Marketing and sales need to be on the same page with the cadences of their outreach, or your company can come off as both disorganized and irritating. Who wants to get several messages from the same company on the same day—especially if the messages contradict each other? Marketing and sales teams need to come to alignment and understand all the touchpoints of a campaign.
We've developed a system for each campaign, and since "open" is the first part of our company name, we're happy to share it:
Say hello: The first contact is always an introductory email. That's it; no offer.
Make an offer: The second email comes with an offer: would they be interested in a demo or a meeting?
Triple play: Next, we'll try the triple-touch technique. Within a 48-hour window, the sales development reps call, email, and do a social outreach. It's a strategy that encourages engagement.
Never say die: Sometimes, leads convert weeks or months later. An ABM campaign might not have come at the best time for the prospect, but when a project comes up, they remember your company and will follow-up—so stay in touch.
Get new prospects to the front of the line using account-based routing
We believe that having account-based routing as a strategy is just as important as the rest of our ABM program. While all the sales reps and demand gen people are busy looking for prospects, someone new could appear. Maybe it's a new employee at a company you've identified, someone who's been promoted, or someone with a job title that's different from the ones you've been targeting. When that happens, you need to be ready to associate that person with an account. Then, you can alert the sales rep for that account so they can reach out right away.
A/B test everything—and we mean everything
You already know that email open rates are notoriously low, so subject-line testing is crucial to see which subjects will move the most people to tap it open. But have you thought about testing the content inside the email? Have you considered experimenting with different kinds of offers in various situations to see what kind of bites you can get? By A/B testing everything, you can get data-backed information about what attracts your prospects. You'll be able to adjust emails and offers, the type of incentives you can present to audiences online and in person, the kind of content they prefer to consume, and even how factors like the time of year and economic conditions affect your success rate.
There's a lot more to successful ABM programs and campaigns! If you're ready to explore more, take a deep dive into the world of ABM and watch the on-demand webinar, ABM: Account-Based Marketing: Aligning Sales and Marketing to Close More Business. Watch the webinar today!
Recommended resources