More tech + more data ≠ more revenue
For many years, RevOps has made bigger and bigger investments in technology and data to continue to drive better GTM results, but that equation doesn't work anymore.
Business results are falling far short of expectations:
46%Report dissatisfaction with attribution insights
57%Lack confidence in lead routing accuracy
42%Experience underutilization of RevTech stack capabilities
But CEOs expect your RevTech investments to continue to accelerate growth.
The new normal: diminishing performance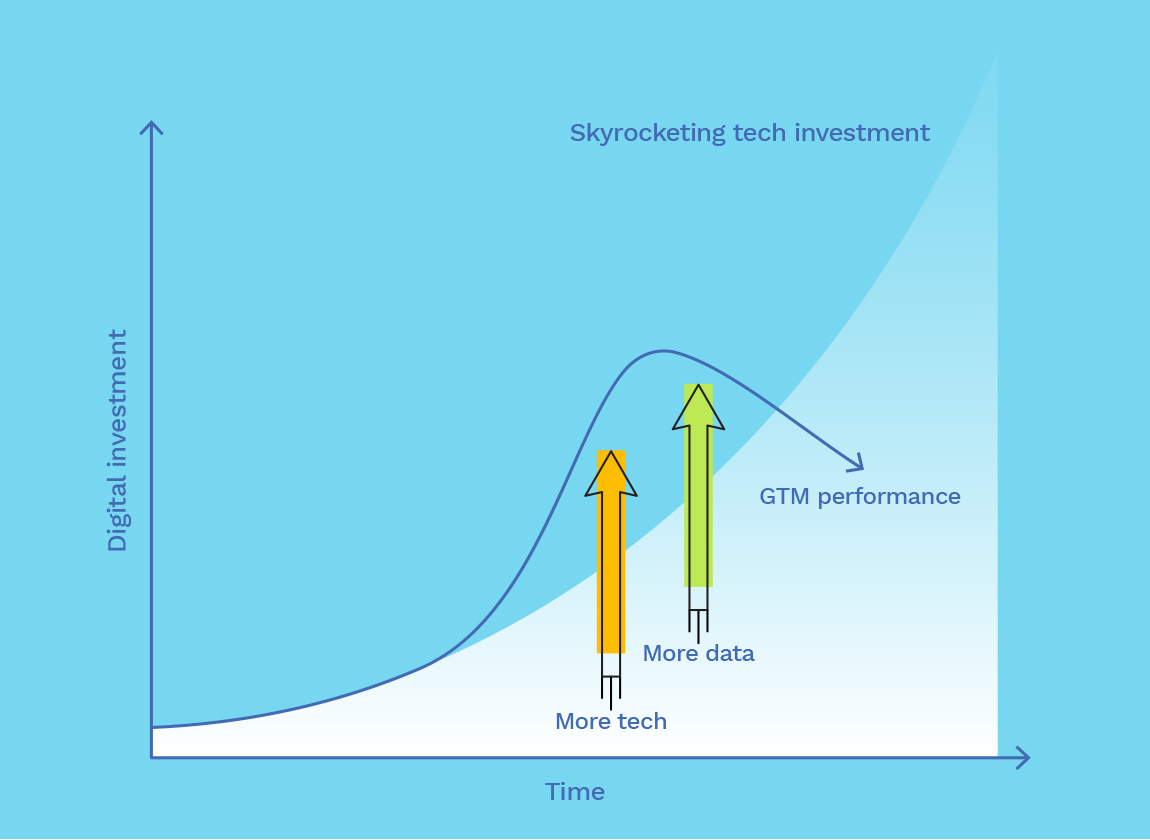 The Openprise RevOps automation platform™ closes this gap by orchestrating the people, processes, and interactions you need to drive results across your enterprise—all while conserving IT resources. Openprise elevates RevOps into a performance multiplier, making it easy to:
Transform data and processes to fuel each go-to-market initiative.
Eliminate coding to and reliance on IT to manage changing business needs
Rationalize your data and technology onto a single platform.
Make the strategic RevOps shift
Scale up and simplify your RevTech stack with a single, no-code platform to manage all these processes:

Deliver GTM-ready data with data orchestration

Achieve scalable operations with process orchestration
Manage data governance
Automate custom processes

Make data easy to use with interaction orchestration
Develop custom web apps without coding
Define custom browser extensions
Easily build custom hybrid apps
Data-driven leaders rely on Openprise
See what our customers are saying