Orchestrate Your Key Data Management Processes
Most companies have lots of data coming into their marketing and sales systems from dozens of different programs every day, including trade shows, list purchases, syndicated content, websites, and call centers, all with different formats and standards.
On top of that, your prospects are constantly changing roles, with 3 million Americans quitting their jobs every month. It's no wonder SiriusDecisions found that 25% of the average B2B database is inaccurate.
No doubt, you've got dirty data.
Orchestrate Your Key Data Management Processes
One time fixes can't solve the problem—clean data today will be dirty tomorrow. You've got to automate processes behind the data to stay ahead of the game.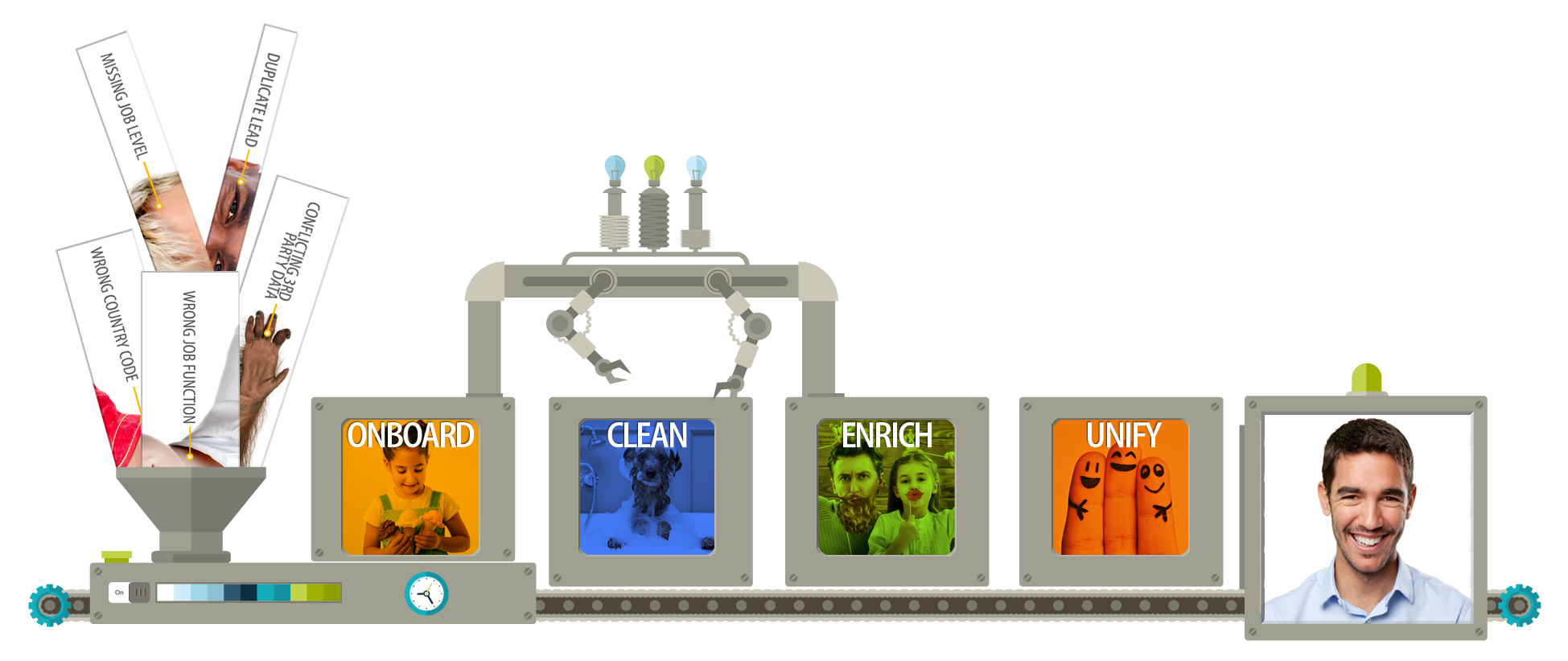 Data Orchestration means automating these important processes and many more:
List Acquisition, Verification, & On-boarding – Pull data from any external source and standardize fields values to your company's unique specifications.
Advanced Segmentation – Segment on all the fields you wish you had, like Buyer Persona, Job Function, and Job Level.
Data Deduplication – Dedupe Leads, Contacts, and Accounts based on your company's policies for surviving records.
Data Cleansing – Fix typos and other incorrect data.
Data Enrichment – Enhance lead records with new fields like Job Function, Job Level, Buyer Persona, & Industry.
Data Normalization – Standardize on the unique field values for your company.
Lead-to-Account Matching – Provide a single view of account coverage and improve lead routing and followup.
Lead-to-Contact Conversion – Attach SFDC Leads to Accounts as Contacts to ensure proper lead ownership.
Lead Routing – Get raw leads to the right rep across named accounts, territories, product groups, and channels.
Account Based Marketing (ABM) Activity Analysis – Show how your programs accelerate the sales cycle and identify gaps where you need to focus resources.
Data Unification – Enable data to flow across multiple sources and systems.