Step by Step Installation Guide for the Virtual Data Integrator 
The Virtual Data Integrator (VDI) is a Chrome Browser extension that can be downloaded and installed into your Chrome Browser. VDI can then integrate with the Openprise platform to provide you information from Openprise directly onto your browser. Follow these steps to install VDI.
Step 1
Download the VDI from here:
https://github.com/openprisetech/vdi/raw/master/Virtual%20Data%20Integrator.zip
The file downloaded will be a .zip file.
Step 2
Locate the .zip file and unzip it into a folder.
Step 3
Open up a Chrome browser window and go to chrome://extensions/ then check the box for Developer mode in the top right.

Step 4
Now, click the "Load unpacked" button and select the unzipped folder for your extension to install it.
Step 5
Once installed, you should see in the chrome://extensions/ page.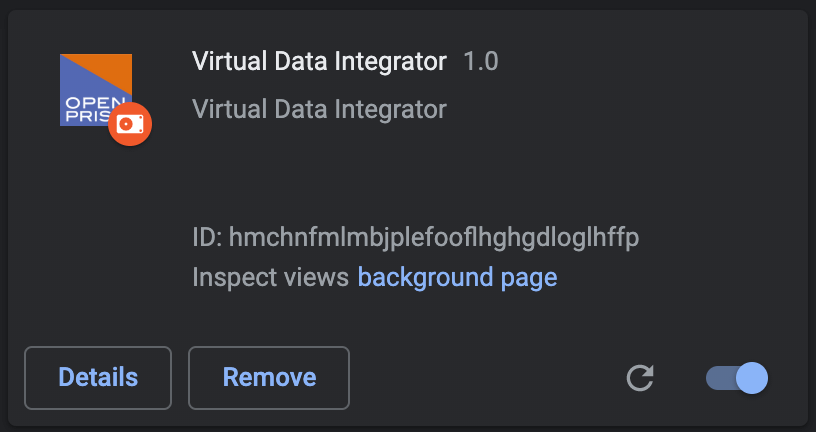 Still Not Working?
Still unable to install the Virtual Data Integrator? Contact your organization's Openprise administrator for assistance. Your Openprise administrators are listed in the email sent to you with your API Key.
Openprise Support Contacts
If you cannot reach your Openprise administrator, please also feel free to contact us at support@openprisetech.com.