GDPR Compliance
Don't freak out. Just get Openprise.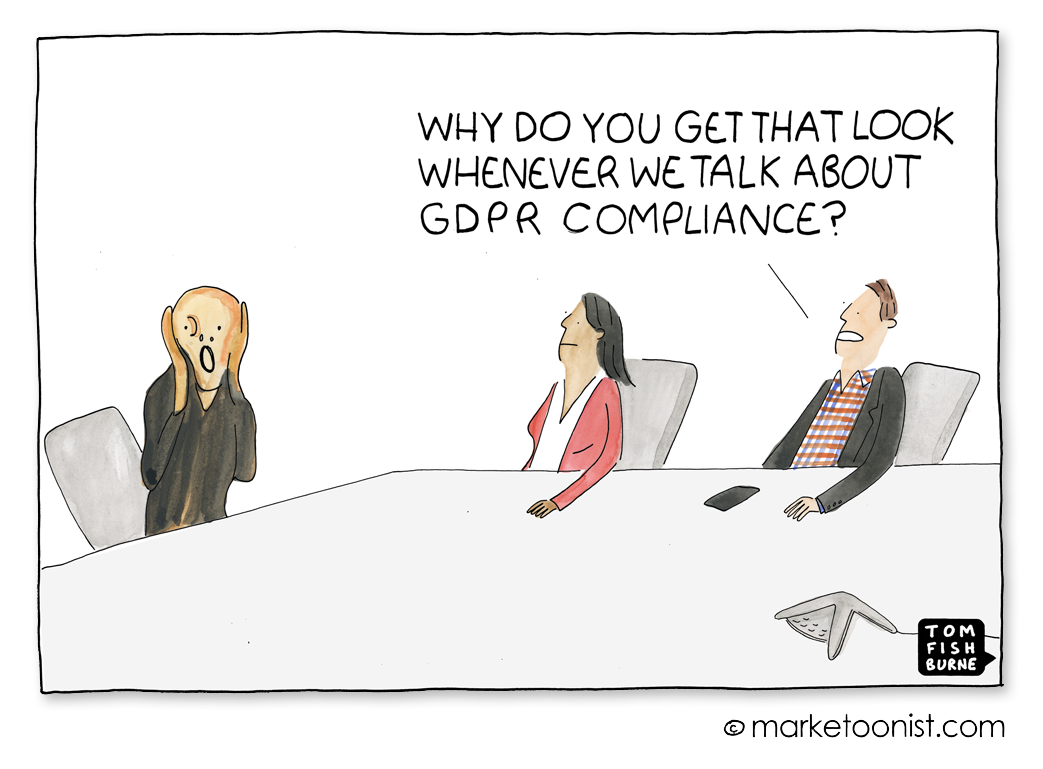 Before GDPR (General Data Protection Regulation), a couple of simple tweaks to your process, a line of text, a roll of your eyes and congratulations, you just complied with the latest acronym. But, not this time. With GDPR, the things marketing and sales teams do every day can cost you:
Hit that magic button inside Salesforce to enrich a lead with an email and phone from a 3rd party provider.
Email a spreadsheet of contacts to your trusted agency partner.
Watch data flow seamlessly from your marketing automation solution to another app, exactly like it was designed to do.
If you've got personally identifiable information (PII) from anyone in the European Union in any of those, and you don't have a DPA (Data Processing Agreement) in place with those companies, you're not GDPR complaint, and it can cost your company up to €20 million or 4% of a company's annual global revenue, whichever is highest.
How Can Your Ensure It's Not the End of the World as You Know It?
Use Openprise, a central control point that provides visibility, control, and access management inside and outside of your company, without the added complexity of traditional security and compliance solutions.
Control the Flow of EU Data Out of Your Company Through Fine-Grained Data Filters and Permission Roles
Ensure EU lead and contact data never gets unintendedly processed by non-compliant third party data providers.
Control the flow of EU data to technology vendors (data processors), agencies, other partners.
GDPR compliance controls in Openprice can ensure that EU PII data doesn't leave the company
GDPR capabilities in Openprise can ensure that EU leads don't leave your system, even with a missing Country field value.
Identify Leads and Contacts That Fall Under GDPR, Even without a Valid Country Field Value
Flag potential EU data based on email address, IP address, website, phone number, and more.
Cleanse, normalize, and enrich country field values, without passing data to a third-party data providers, to ensure bad or incomplete data doesn't get you in trouble.
Pinpoint potential EU data from any custom field in your sales and marketing automation solutions so nobody falls through the cracks.
Maintain Detailed Reporting on All Data Processing Activities Inside Openprise and Across Third Parties
Comprehensive audit trails show what has been done to every record.
Complete log records show which records have been transmitted to third-party data processors.
GDPR funcitonality in Openprice includes comprehensive reporting on key business processes.
Redact & Protect Critical Personally Identifiable Information (PII)
Redact & Protect Critical Personally Identifiable Information (PII)
Redact PII by dynamically masking (e.g., ******1234), scrambling (e.g., 135728649), or replacing (e.g., 111111111) sensitive data.
Securely share PII data while minimizing exposure.
Universally control both programmatic and manual data delivery channels.
Data-Driven Leaders Rely on Openprise
Improve Segmentation, Lead Routing, & Scoring
Get Several Hours of Your Day Back
Make Data a Strength and an Asset