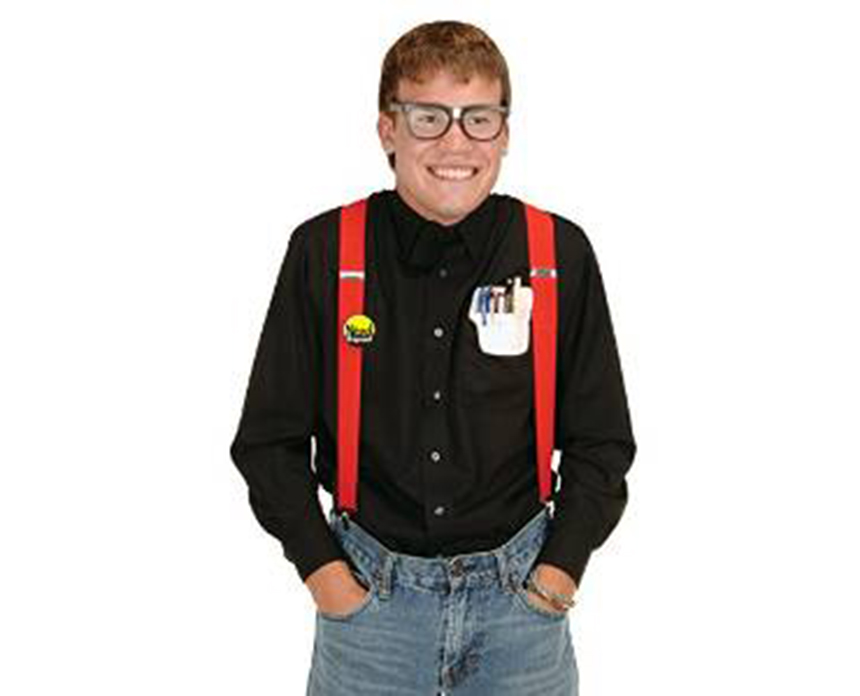 Industry
Technical Mojo Is the New Differentiator for Marketing Agencies
This article was originally published on Business 2 Community on March 2, 2016
Marketing has evolved rapidly over the last five years. Some of the fundamental changes include:
What has historically been a creative discipline has transformed into a data- driven discipline.
Software-as-a-service (SaaS) has made it the norm for marketing to buy and operate its own technologies with minimal involvement from IT.
Marketing operations is now a standard discipline that includes technically savvy staff such as web masters and data analysts who traditionally worked in the IT department.
The widespread adoption of marketing automation platforms has led marketing agencies to add consultants certified in popular marketing automation platforms such as Marketo, Eloqua and Pardot.
This paradigm shift is now moving into the next phase, which will require marketing agencies to go through an even deeper technical transformation to keep their competitive edge and stay relevant.
Marketers' New Challenges
The explosion in marketing technologies (MarTech) has resulted in a technology landscape that is outright overwhelming. To get a picture of this trend, take a look at Scott Brinker's Marketing Technology Landscape Supergraphic, which shows a crowded market with 1,876 vendors in 43 categories (https://chiefmartec.com/2015/01/marketing-technology-landscape-supergraphic-2015/).
As marketers adopt more MarTech, they face a new set of technical challenges that most aren't equipped to address. These include:
Technology Evaluation and Solution Architecture
Marketers are now constantly evaluating, experimenting, and purchasing new technologies. With thousands of solutions to choose from and aggressive vendor claims, it is confusing and difficult for the most technically sophisticated marketers to figure out which technologies are really needed and how they fit together.
Application and Data Integration
Expanding MarTech stacks means that marketers now face a growing application and data integration challenge. Beyond the core Customer Relationship Management (CRM) and Marketing Automation Platform (MAP) solutions, marketers now have data flowing among predictive lead scoring engines, third-party data vendors, data warehouses, personalization engines, ad platforms, social media platforms, as well as content management platforms, just to mention a few. To manage this process, most marketers still rely on out-of-the-box point-to-point integrations supplemented by manual procedures. However, this integration approach quickly becomes complex, fragile, and non-scalable.
Data Management and Governance
Modern marketing is driven by data. As the size and variety of data rapidly expands, it can render the marketing organization paralyzed. Data that is dirty, non-correlated, and without the proper context has little value, while storing such data eats into the marketing budget. The marketing team can easily find themselves spending more time working on data than having the data work for them. In fact, in a recent MarTech Data Report (http:localhost/2016-martech-data-report-pr) published by the marketing data management company Openprise, survey respondents admitted they spent the most amount of time on analytics, reporting, and data management, and the least on strategy.
The Rise of the Marketing Technology Competency (CMO's Mini-IT)
Do you spot a pattern in the above challenges? These are all traditional IT department challenges at Fortune 5000 companies. To address these issues Marketing essentially needs to either partner with IT or become technically savvy quickly. Within our customer base, we are increasingly seeing people with "Marketing Technology" in their job titles. In the Openprise MarTech Data Report, the respondents also said Data Management is the number one priority in new skill acquisition for 2016 across employee, contractor, and agency hiring.
How many marketers are ready and will be successful at climbing the technical learning curve? Very few. Beyond internal resources, marketers have two options to fill these technical skill and knowledge gap:
Evaluate the services of IT consultancies such as Accenture.
Find a marketing agency that can offer both marketing and IT services.
Option 2 is often preferable for both simplicity and cost-effectiveness.
Old Dogs Must Learn New Tricks
Marketing agencies that want to keep up with client needs and offer differentiated services need to boost their technical mojo. These are the three key capabilities an integrated agency must develop:
Product Roadmap Development and Solution Architecture
As an agency, you need to help your clients answer these three questions:
What MarTech technologies do I need?
Which vendors' products best suit my needs and work well together?
How do I adopt technology in the most productive and least disruptive manner?
Armed with hands-on experience with multiple solutions and a large number of clients, agencies are perfectly positioned to provide guidance on MarTech architecture and adoption roadmap. The most successful agencies will have MarTech reference architectures that include solutions proven to deliver and work well together.
System Integration and Management
Once a MarTech solution architecture and roadmap is created, the deployment of these technologies is the next phase where agencies can add value. This includes setting up and integrating the applications, preparing and uploading data into the applications, and automating processes and data flows. While some clients may only require help with initial deployment, others will outsource the operation and management of the entire MarTech stack to the agency.
Data Management
Once the MarTech stack is set up, keeping it operational is a continuous data management challenge. New data is introduced all the time. Lead data deteriorates up to 25% a year if not maintained. Systems have hiccups and people make mistakes. New questions are being asked that require analysis. To deal with these business requirements, data needs to be constantly moved, cleaned, correlated, normalized, enriched, summarized, versioned, and secured. Of the three key capabilities listed here, this is the everyday universal challenge that is best addressed by a marketing agency instead of an IT consultancy.
Agencies Must Up Their Technical Mojo
The marketing world is becoming more technically complex, so marketing agencies need to evolve and keep up. The best marketing agencies in the near future are the ones who can integrate marketing and technology practices in a seamless practice portfolio. For example, if you are helping your client adopt an account based marketing strategy, are you going to rely on your client to provide you with clean and segmented data such as job level and job function, or can you deliver strategy, campaign and data management all in one comprehensive solution?