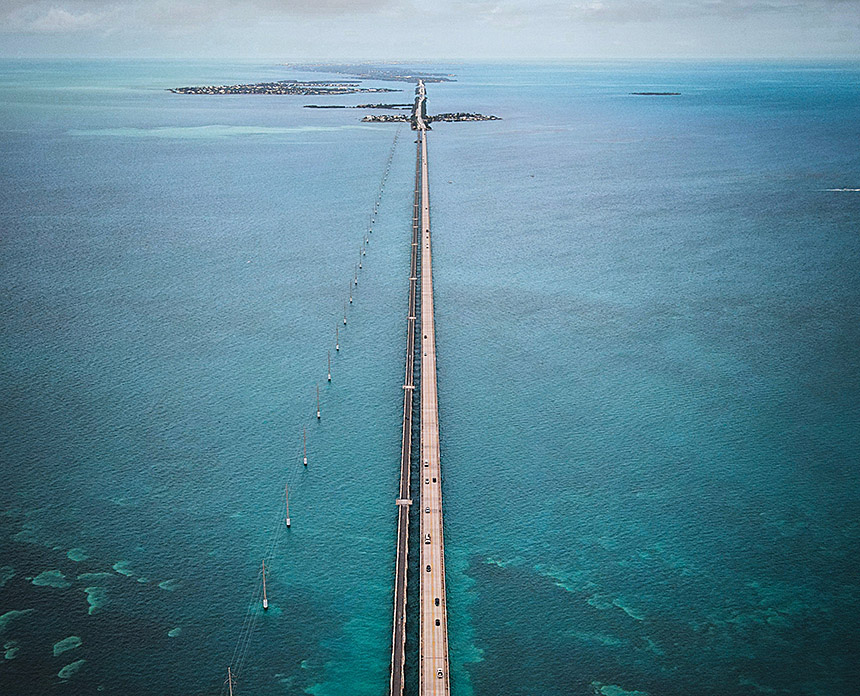 Openprise App Factory solves the last mile problem: user-data interaction
In September, we launched Openprise App Factory into beta. Openprise App Factory is the next major expansion of our no-code orchestration platform. Openprise pioneered the data orchestration category way back in 2017, but we didn't rest on our laurels. Just as other vendors have started to jump on the data orchestration bandwagon—with some even shamelessly claiming they invented the category just recently—Openprise has continued to innovate and push the envelope on helping RevOps create end-to-end automation and go-to-market (GTM)-ready data that's usable by more people and more systems.
Today we'll talk about the evolution of orchestration technology and introduce the concept of interaction orchestration and the new Openprise App Factory.
End-to-End Orchestration
If you look at the entire end-to-end problem of how to take data from disparate silos and make it usable by end users to drive GTM initiatives within the company, there are three technical challenges:
Data orchestration – This involves aggregating, enriching, and transforming large volumes of data from different silos into data that's readily usable by various people and applications that need to consume the data. This is traditionally done by the RevOps team using manual efforts or by IT using complex middleware and Python code.
Process orchestration – Orchestrating data into a GTM-ready format is challenging to maintain and keep pace with constantly changing business requirements. Team turnover makes this an even bigger challenge. It requires automating business processes that manage the lifecycle of data from on-boarding to consumption. Traditional workflow technologies can't handle data-intensive processes with large data payloads and complex computational loads.
Interaction orchestration – All the work to orchestrate data and processes enables people to use it to support GTM initiatives and other business needs. Having great data that isn't accessible or too hard to use greatly diminishes the ROI of all that investment in data and technology. This is the very important "last mile" problem in data─the orchestration of user-data interaction to make data more accessible to more people in ways that are easy to consume.
Let's dig a little deeper into the user-data orchestration problem.
The Last Mile Problem: User-Data Interaction
Let's assume you're in data nirvana—with perfectly clean and unified data, and everything fully automated in the backend so that data stays healthy and up-to-date. How do your business users access this wonderful data and use it effectively? Here are the usual ways:
Business apps – A lot of data is consumed using business apps like CRM, Marketing Automation, and ERP. The user-data interaction is the business app user interface. To enable this interaction, RevOps needs to ensure that the right data is updated in these business apps and that the apps are configured appropriately. Business apps like CRM may be missing some critical functionality, like lead-to-account matching, but products like Openprise API Factory can provide those missing features so you can fill the gaps in this type of user-data interaction.
Business intelligence (BI) – BI is a staple in most medium to large enterprises. It provides a way for the business to gain access to, analyze, and report on data. To enable this interaction, RevOps needs to ensure the data warehouse is populated with high quality, ready-to-use data. As amazing and useful as BI technology is, it still has two severe limitations: (1) To do anything even slightly advanced, you need highly skilled data analysts and data engineers. (2) You can't act on the data right there. Unlike business apps, BI is a one-way user-data interaction.
Custom apps – If your commercial business apps can't fulfill certain needs—either because they lack extensibility, or you choose not to go down the slippery slope of customizing each app—you often resort to writing custom apps to fill those functional gaps. Custom apps can be designed to perfectly fulfill your functional needs, but the cost and resources required to develop and maintain them can be a significant challenge. Custom apps usually have poorly designed user interfaces, and they're both difficult to update and fragile, further degrading the user-data interaction.
Manual / Excel – When all else fails, there's always the manual route. File a ticket to get someone else to get you the data you need, get a CSV file back, and do your Excel ninja voodoo on that data. If you need to update that data back, file another ticket to have it done for you. Maybe you'll get what you need in a few weeks or months.
Here's a very common RevOps story that illustrates the last mile problem. RevOps are the only users that can access platforms like Marketo. If the demand gen team wants to create a list of prospects for a campaign, they need to file a ticket to have RevOps manually pull a list of prospects from Marketo and load that list into the appropriate campaign platform. Once a campaign's running, the demand gen team needs to file more tickets to extract campaign metrics from Marketo. Many of the RevOps staff from our customers spend more than 12 hours a week servicing these types of data access requests. This is a perfect example of a user-data interaction that needs to be made more efficient by making it self-service. Some of our customers have used a combination of BI and custom apps to work around this last mile issue.
Without taking care of the last mile user-data interactions, data's still too hard to use. This is the problem Openprise App Factory aims to solve.
Introducing Openprise App Factory
Openprise App Factory enables RevOps teams to create custom apps quickly, without any coding. These apps can help solve these last mile problems:
Access to data – One of the most basic problems organizations still struggle with is how to get users access to data securely and economically. For example, sharing data from the CRM with partners securely, or letting more employees access customer data in the CRM without spending a fortune on license fee or creating privacy compliance risks.
Make data GTM-ready – Data from CRM and other systems are designed for that application only and for specific use cases only. The way data is stored and presented in the app's UI often makes it difficult or impossible to consume for other use cases. For example, asking a salesperson to build a list of accounts and prospects for an Account-Based Marketing campaign using the CRM UI can earn you endless complaints from the sales team, and for good reason一the CRM's UI was never designed for efficient list building.
Unify data virtually – Many use cases require data from different sources to be unified into a single view. What Customer Data Platform (CDP) vendors like to call the 360-degree view of the customer is an example of this. This usually means deploying a data warehouse or synchronizing data into a system like the CRM and using it as a data warehouse (or a data dumpster, depending on your perspective 🙂 ). Both methods create a lot of unnecessary data flows and storage that further increases RevTech stack complexity and associated headaches.
Data with no system of record – Data can often become orphaned with no system it can call home. For example, the RevOps team might have deduplicated the account master but can't update the CRM with it because the sales team insists on approving every account record merge. The RevOps team might have flagged all the leads and domains that use a link scanner using the Marketo activity log, but can't store it in either Marketo or Salesforce.
Self-service – User-data interaction is often a two-way interaction. Not only do users need to view, search, and manipulate the data, but they also kick off processes with the resulting data. In the list building example above, the demand gen user needs to be able to view the prospect database and build lists, as well as populate the campaign data in the various marketing execution systems. This is where BI based solutions come up short because the BI interaction is one-way.
Openprise App Factory, shown in the screenshot below, makes it easy for RevOps users to create custom apps and quickly address these types of user-data interaction gaps. Once the data and process have been properly orchestrated, building an app in Openprise App Factory takes less than five minutes.
For example, RevOps can create a self-service prospecting app like the ABM Campaign List Builder you see in the screenshot, that enables the demand gen team to:
Search one or more sales and marketing databases to build lists.
Create their own target segments to support analysis and campaigning needs.
Automatically upload a list into a campaign execution system, or send the list to a partner in hashed format for GDPR compliance.
View up-to-date campaign performance metrics from the execution platforms.
Better yet, RevOps can create 10 different self-service prospecting apps tailored for each campaign team across geographies, business units, channels, and departments. That way, each group of data consumers can have an optimal experience with an app that only shows data that's relevant and packaged in a useful way, and execute tasks and kick off automated processes specific to their job and the business processes they're involved in. When it comes to user-data interaction, one size does not fit all.
Create a "Performance Multiplier" with Openprise App Factory
With today's dizzying availability of technology and data choices, adding more data and more technologies to the RevTech stack usually means diminishing returns on your investment, while leading to increasing stack complexity that may erode whatever incremental gains the technology introduces. This is what we call "The RevTech Performance Gap." To bridge this gap, the RevOps team needs to simplify its tech stack and get more out of its existing people and technology investments. To that end, user-data interaction is a critical gap that prevents most organizations from being able to do more with data and technology. Teams realize the true power of data when they can give more users access to data and let them interact with data more easily. This is a new frontier of data technology: user-data interaction orchestration.
If you would like to learn more about Openprise App Factory, contact your customer success manager or our sales team.